Coding School allows teachers to choose a year-long focus for their class, then delve deep into that concept with a cumulative 15 hours of virtual instruction from our qualified Education Specialists. Together, we will lead your class in a focused, immersive exploration of coding and digital literacy.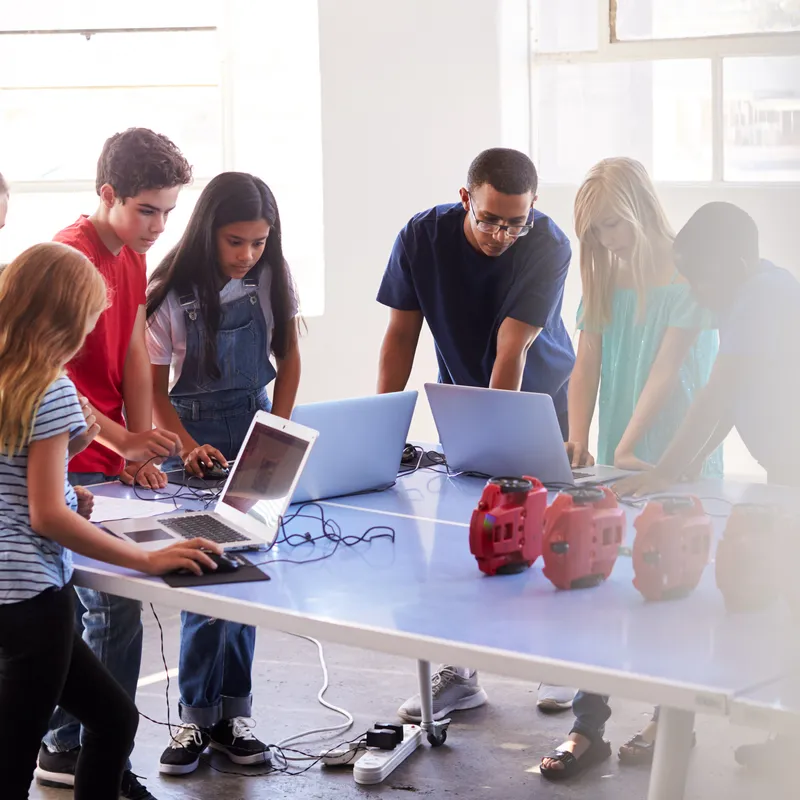 Coding School Application
Take the next steps and apply to the Northern Coding Academy's Coding School.
Apply Today
Frequently Asked Questions
Find answers to common questions about Northern Coding Academy.
1. Who can apply?
This program is open to certified teachers working at high needs urban schools, rural schools, and schools in the Yukon, NWT, and Nunavut in 2022-2023. See Requirement Document
2. How do I apply?
To apply, submit a short summary on why you want to explore digital skills and incorporate coding into your 2022-2023 school year. A letter of recommendation from your administration is required. Click here for the application.
3. What is the cost?
There is no cost to participate in Coding School.
4. Can I apply for Coding School simultaneously with other NCA programs?