Home / Explore / Experiences / Earth Month
Get ready to celebrate Earth Month with special weekend workshops in The Science Garage and our spectacular Cardboard Challenge.
Cardboard Challenge
Are you up to the challenge?
Starting Saturday, April 6 we invite you to design and build a fantastic cardboard invention. Using only cardboard, reclaimed materials and your creativity it will be up to you to solve a problem in your community using your newly engineered contraption.
You may work at home, or you may bring your invention into The Science Garage during workshop hours where we can provide you with materials and tools to aid in the creation of your invention.
Once you have finished your invention, show it off during the Cardboard Challenge Showcase on Saturday, April 27!
If you have any questions or you want to run an idea by us, email Jennifer Gemmell.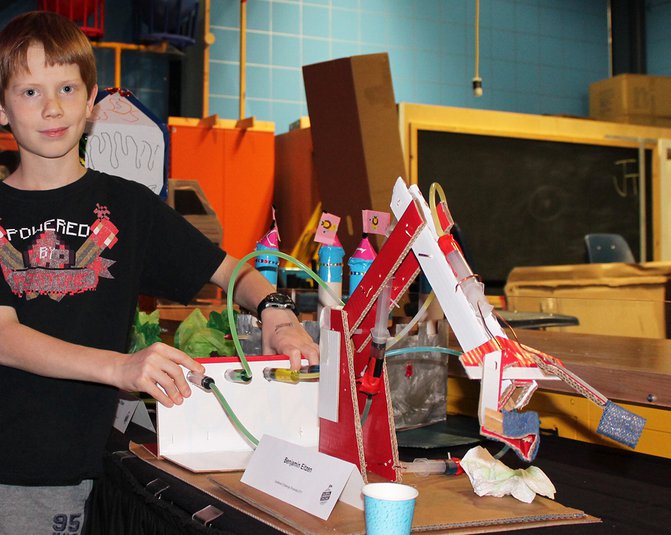 Science Garage Workshops
Clean Energy
April 6 & 7
Themed Activities: Wind Turbine Challenge & Solar Circuit Blocks
Repair Café
April 13 & 14
Themed Activities: Learn to Solder & DIY Toy Repair
Growth and Renewal
April 19 & 22
Themed Activity: Seed Bombs
Sustainable Materials
April 27 & 28
Themed Activities: Cardboard City and Rolling Racers