Home / Explore / Experiences / Expedition: Dinosaur
Travel back in time and walk among the largest creatures to ever call Earth their home in Expedition: Dinosaur.

Become immersed in a pre-historic landscape, surrounded by life-size and lifelike animatronic dinosaurs, as their realistic sounds and movements create an encompassing atmosphere of ancient beasts.

As you travel through the exhibition you will explore the fascinating world of dinosaurs and learn all about the everlasting hunt for their fossils in the early 20th century.

Guests of all ages will step into the shoes of paleontologists and archeologists, discovering interactive cabinets filled with excavation artifacts and fossils, including the chance to practice the delicate art of extracting dinosaur bones from the earth.





Best Curriculum Fit:

Grade 1

Topic C: Building Things
Topic E: Needs of Animals and Plants

Grade 3

Topic B: Building with a Variety of Materials
Topic E: Animal Life Cycles

Grade 4

Topic E: Plant Growth and Changes

Grade 5

Topic E: Wetland Ecosystems

Grade 6

Topic D: Evidence and Investigation
Topic E: Trees and Forests
Historical Characters
During your visit you may encounter costumed interpreters, who will help bring to life some of the stories of the fossil hunting and Bone Wars you will learn about as you travel through the exhibition. Be sure to say hello and ask them a question or two!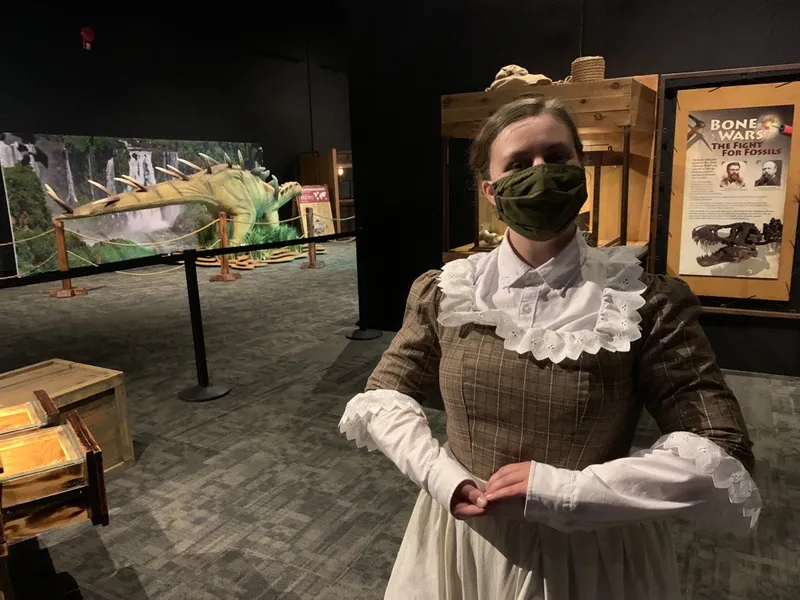 Mary Anning
Greetings and salutations! My name is Mary Anning, 'tis a true pleasure to make your acquaintance. You'll not find a more adept or skilled fossil hunter then I this side of Lyme Regis, or in truth anywhere along the English Channel Coast. The London Geological Society might have you believe I am but a destitute spinster. But while it may be true I have hardly a sixpence to scratch with, I have also found more fossils then most of their members! Coprolites, Plesiosaurs, and the first Pterodactyl outside the nation of Germany have been among my favourite finds, although I am quite fond of the first ichthyosaurs I found. You see, I excavated it when I was but twelve years of age! Yet these finds pale in comparison to the wondrous and ferocious Dinosaurs that appear so commonly within this place. I have not yet plucked up the courage to inspect them more closely, but find their movements simply captivating!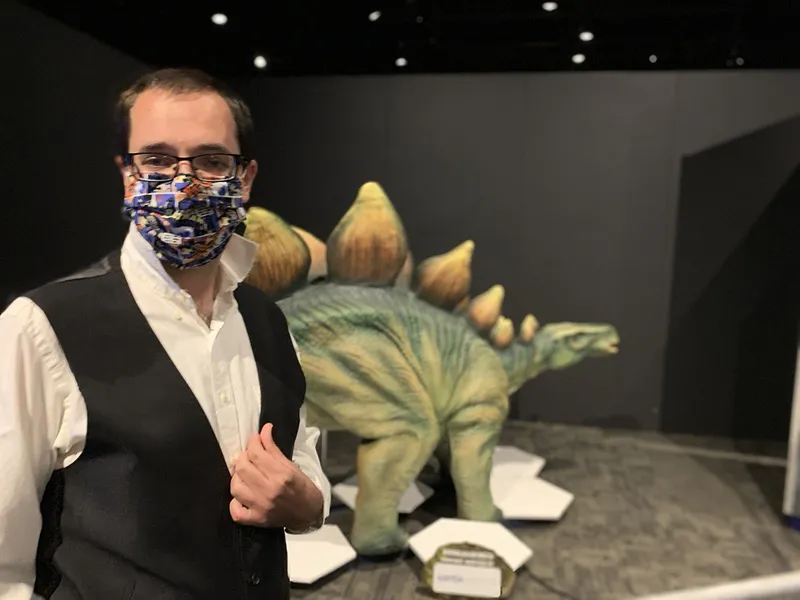 O.C. (Othniel Charles) Marsh
Esteemed guests, while you are undoubtably familiar with my body of work, you may not know me as a person. I am O.C. Marsh, Curator of the Peabody Museum of Natural History, Professor of Vertebrate Paleontology and Yale University and President of the National Academy of Sciences. Perhaps you have read a few of my more famous publications, like Dinosaurs of North America, Vertebrate Fossils or Birds with Teeth? Do not fret if these still seem unfamiliar, you are obviously familiar with some of the Dinosauria I have discovered, such as Triceratops, Stegosaurus and Diplodocus. Simply put, I am history's most prolific paleontologist.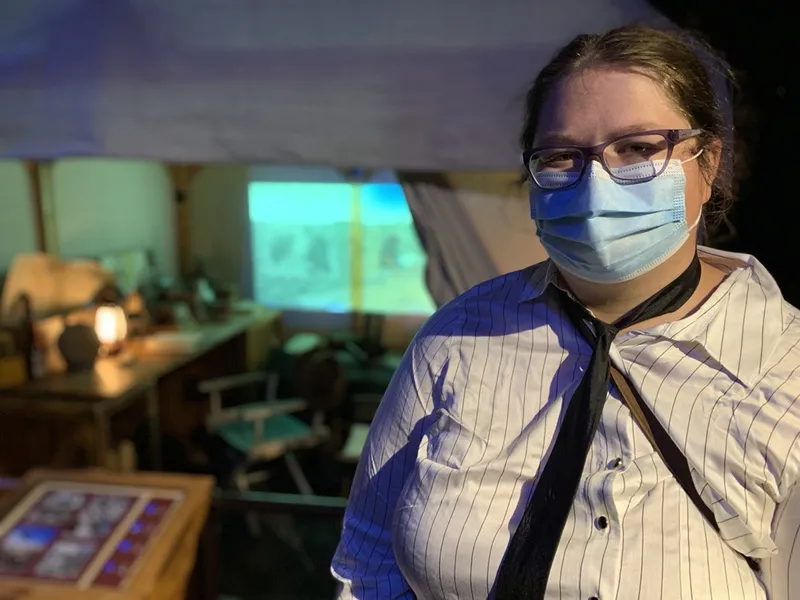 Annie Montague Alexander
It's time for me to pack for another fossil collecting expedition, can you help me? My name is Annie Montague Alexander, and I helped to found the University of Berkeley's Museums of Vertebrate Zoology and Paleontology. I grew up in Hawaii, moved to California with my family, and have been enthralled by paleontology since taking a class under John C. Merriam, though I am no paleontologist myself. I have heard of the many amazing dinosaurs found in Alberta, including Tyrannosaurus rex and Albertosaurus. I wonder if Louise and I will be able to collect some fossils for the University of Berkeley's Museum of Paleontology...



Expedition: Dinosaur® was created by Stage Nine Design and is distributed by Exhibits Development Group.