Home / Explore / Experiences / MythBusters: The Explosive Exhibition
Ends September 2

Explore the world of science using the same methods as the hosts of Discovery Channel's Emmy®-nominated series, MythBusters. You'll immerse yourself in the MythBusters world from the very beginning. Explore The Blueprint Room and over 60 artifacts salvaged from more than 700 experiments conducted on the series, hand-picked by the MythBusters themselves. Then engage in real hands-on, interactive experiences that are suited for guests of all ages by combining popular scientific facts with innovation, family-friendly displays, and never-before-seen myths saved specifically for this exhibition!

Join us August 23 when we stay open late for Late Night Access!

The MythBusters mix scientific method, gleeful curiosity and plain old-fashioned ingenuity to create their own signature style of explosive experimentation. A field trip to MythBusters: The Explosive Exhibition, your class' opportunity to put their own ingenuity to the test!

You class will participate in interactive, hands-on experiences to help separate facts from myths.

Best Curriculum Fit:

Grades 1-6, Skills: Science Inquiry

Grades 7-10, Foundation 1: Nature of Science

Grade 3, Unit B: Building with a Variety of Materials

Grade 4, Unit C: Building Devices and Vehicles that Move

Grade 6, Unit A: Air and Aerodynamics

Grade 7, Unit D: Structures and Forces

Grade 8, Unit B: Cells and Systems
Buy Tickets
Where: Feature Exhibition Hall
Dates: Ends September 2
Age: All Ages
Entry: Included with Science Centre Admission
Buy Tickets
Where: Feature Exhibition Hall
Dates: Ends September 2
Age: All Ages
Entry: Included with Science Centre Admission
Explore the world of MythBusters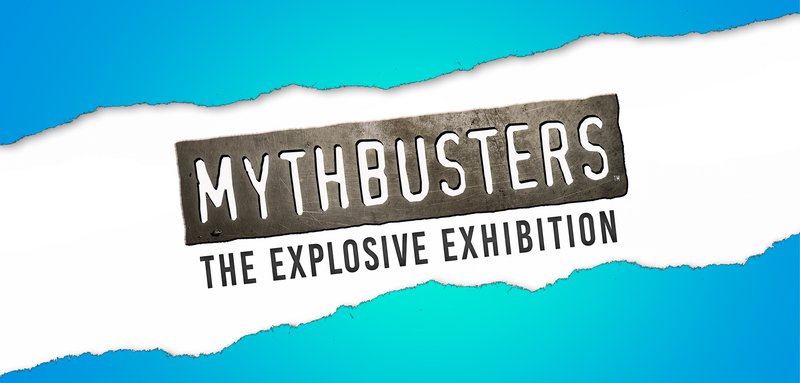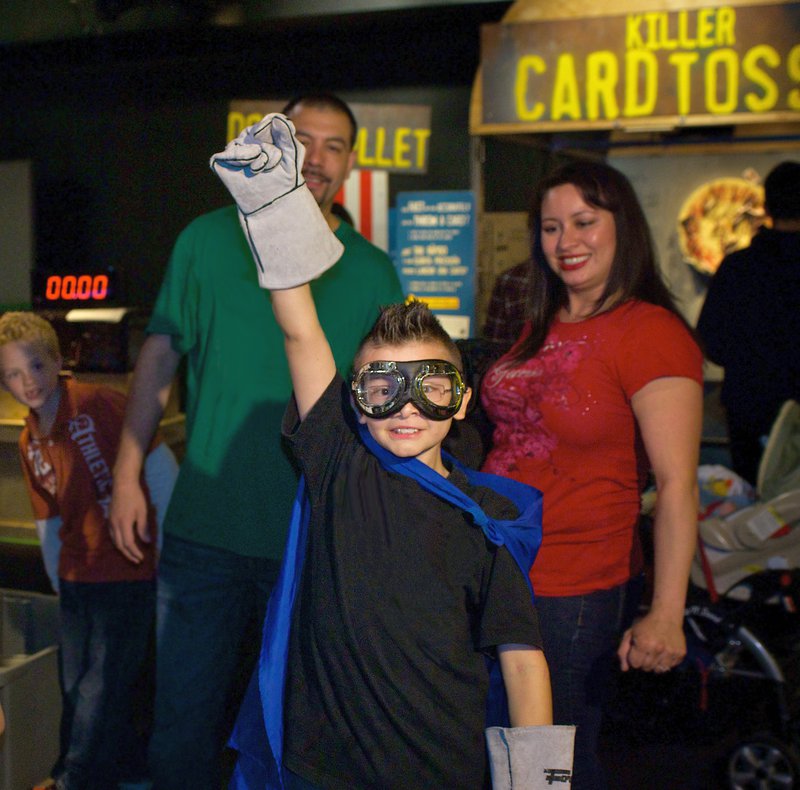 Change Like a Superhero:
Clark Kent always disappeared into phone booths and emerged in seconds as Superman just in time to get the bad guy. Is this quick change a myth? Try to put on a cape, boots, gloves and all your superhero gear in the confines of a phone booth to discover how fast you can suit up!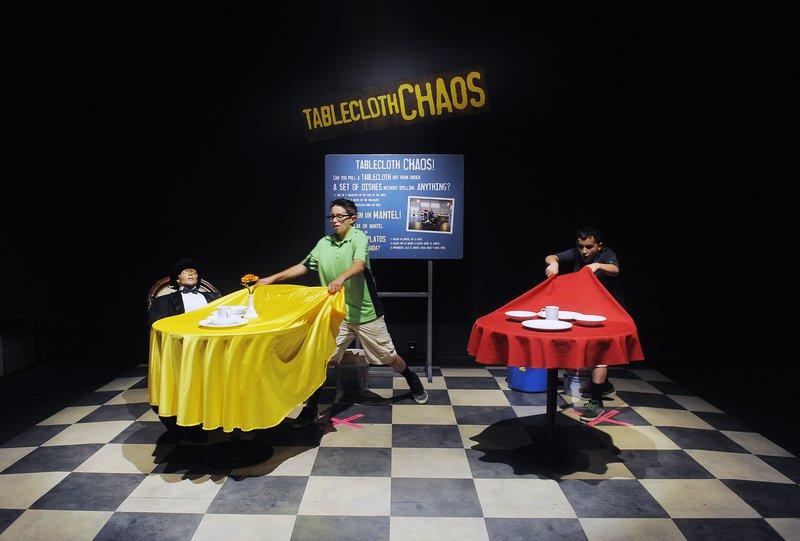 Tablecloth Chaos:
What will happen when you try to pull a tablecloth off a fully set table? Find out by setting your table with our non-breakable dishes and then using Newton's first law of motion to find the correct angle and speed to pull your tablecloth from under the place setting—without disturbing a dish.

©2019 Discovery Communications, LLC. MYTHBUSTERS™ and the MYTHBUSTERS logo are trademarks of Discovery Communications, LLC, used under license. All rights reserved. MythBusters: The Explosive Exhibition is organized by Exhibits Development Group and Geoffrey M. Curley + Associates in collaboration with Discovery Communications and the Museum of Science and Industry, Chicago. MythBusters Developed and Produced by Beyond Entertainment Limited. Exhibition owned by MB Exhibition, LLC, St. Paul, MN. All rights reserved.