Home / Explore / Experiences / Science on Tap
On Wednesday, June 10, 2020 we held our first virtual Science on Tap discussion.

Science on Tap: Navigating the News – What's Real and What's Fake featured a panel of professionals who shared some of their experiences working in different news mediums and answered many audience questions about how we can be more discerning news consumers.

Check out some of what our attendees and panelists had to say: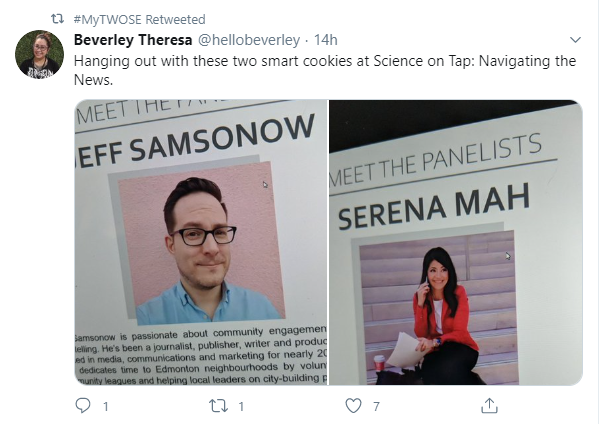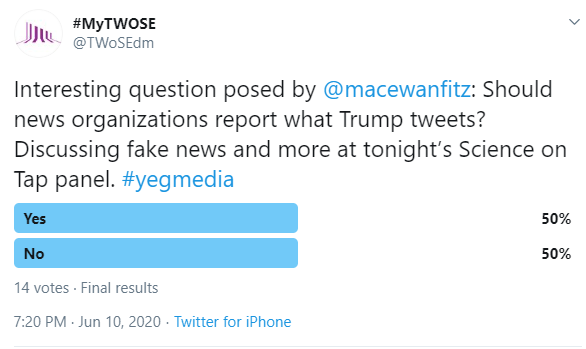 "The reminder that sometime fake news is actually a mistake on the part of the journalist was eye opening."
"The choice of panelists was excellent and provided a good cross-section of viewpoints."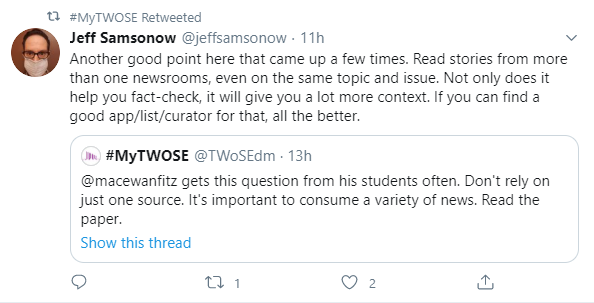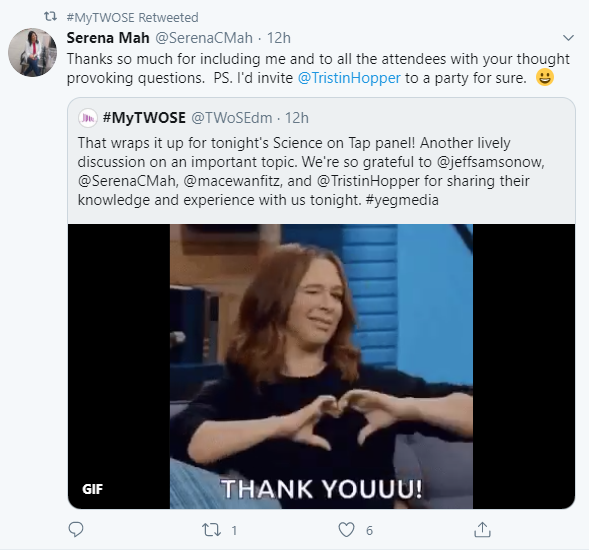 We are so grateful to each of our panelists who joined us for the evening!
Jeff Samsonow is passionate about community engagement and local storytelling. He's been a journalist, publisher, writer and producer, and has worked in media, communications and marketing for nearly 20 years. Jeff also dedicates time to Edmonton neighbourhoods by volunteering with community leagues and helping local leaders on city-building projects.
Serena Mah is a passionate storyteller with deep roots in media. As a consultant she helps others share their stories with earned media and digitally. Her love for a great tale is rooted from her time as a television broadcast journalist on two television networks, CBC and CTV news. She is sought after as a performance coach, speech writer and emcee.
Neill Fitzpatrick
Neill Fitzpatrick is an assistant professor with the Faculty of Fine Arts & Communications at MacEwan University. Prior to joining MacEwan in 2016, Neill spent nearly 30 years in journalism with ITV/Global Edmonton, Global National, and CBC Edmonton. Neill teaches a variety of journalism courses. His research is focused on misinformation (fake news) and social media's impact on journalism.
Tristin Hopper
Tristin Hopper is editor-in-chief of The Capital, a BC publication specializing in data analysis and longform journalism. Previously, he spent nine years as a correspondent with the National Post, including several very delightful years in Edmonton.

What is Science on Tap?
Interested in science? Join Science on Tap for an evening of scientific exploration and debate with local scientists and experts on a particular topic. You can ask questions, express your opinions and concerns, and expand your understanding of the topic over a cold drink.
The event has moved online due to COVID-19 so you can enjoy the discussion from the comfort of your own home with a drink of your choice, served by you.
Science on Tap is hosted several times a year by TELUS World of Science – Edmonton for you to engage with speakers on topics surrounding the latest and greatest research going on in our community, and learn how it relates to you.
Stay tuned for the announcement of our next Science on Tap event!

Presented by: The Edmonton Space & Science Foundation in partnership with TELUS World of Science - Edmonton