Be a part of the New TELUS World of Science - Edmonton Today!
TELUS World of Science – Edmonton is a beloved, iconic part of the city which has led the science conversation in our region for over three decades. The Aurora Project will modernize a number of the facility's exhibits ensuring that it remains on the forefront of advances in STEAM: Science, Technology, Engineering, Art and Math. The project will also see the facility expand by 20,000 sq. ft. to incorporate a new Arctic Gallery which will provoke conversations around the scientific and cultural challenges facing Canada's North.
We have begun Phase 3 of this ambitious expansion, which has seen a new early childhood development area open as CuriousCity, as well as the creation of our new Nature Exchange Gallery. These new galleries continue to inspire discovery within the minds of the thousands of visitors who visit TELUS World of Science – Edmonton annually.
The gift you provide today will help us to inspire. There is no telling the difference that can be made in the lives of our region's families as their curiosity is ignited within our doors.






JOIN US AS WE BRING THE AURORA PROJECT TO LIFE
This is not incremental change – this is a bold, unique vision of what a science centre can be. It will resonate with the community, reflecting our values as a leader in education and prosperity. It will inspire, educate, and transform!
Alan Nursall
President & CEO, Edmonton Space & Science Foundation/TELUS World of Science – Edmonton
Milestones Reached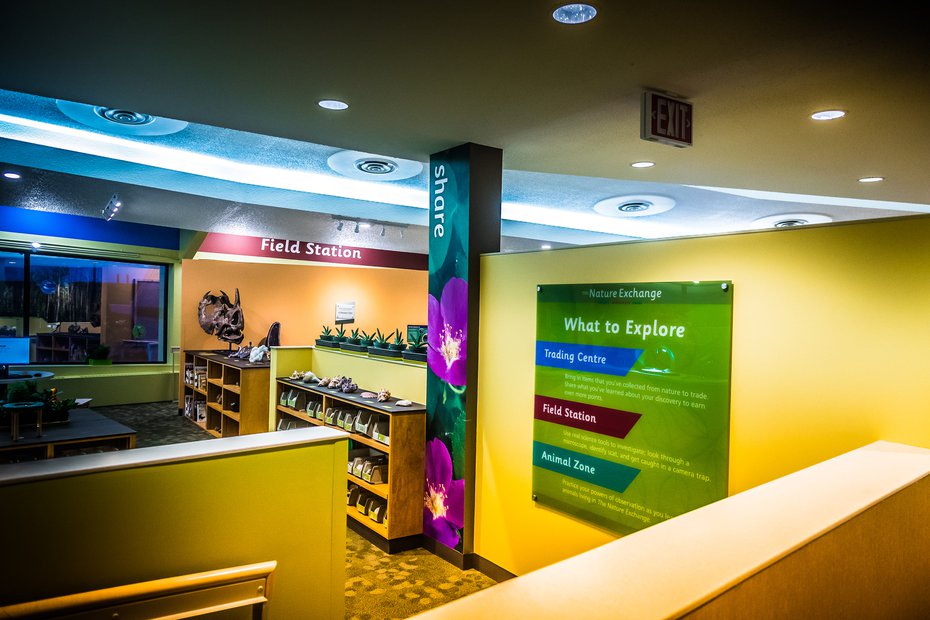 Nature Exchange Opens - June 27, 2019
The Nature Exchange is a beautiful new gallery where you can become natural history researchers, simply by exploring your own backyards! Visit the Trading Centre, where you can analyze, discuss, interpret and catalogue your natural item. Trade your item to earn points. The more information you learn about your item, the more points you can earn!
Learn More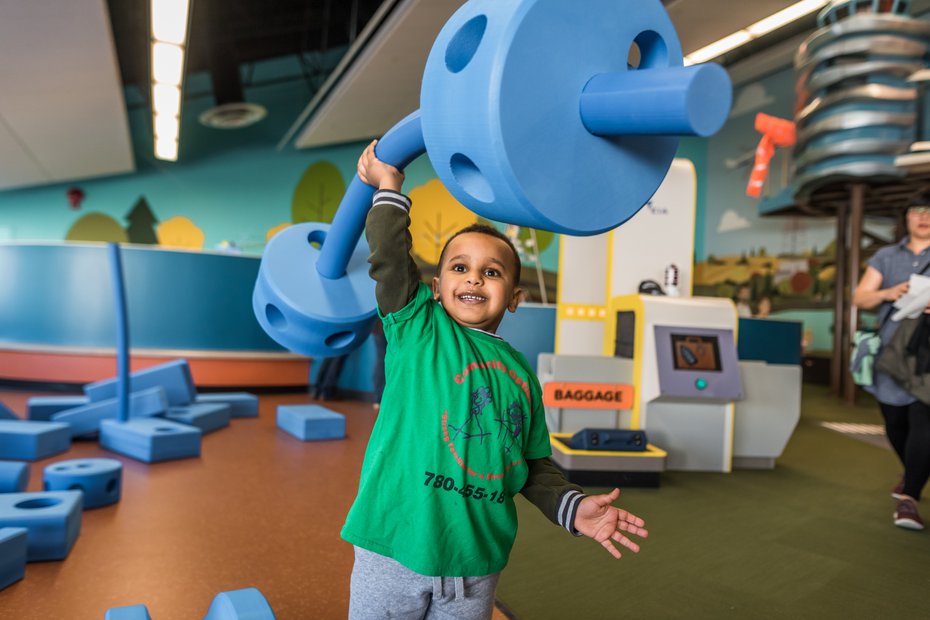 CuriousCITY Opens - March 21, 2019
As the name suggests, CuriousCITY is a bright, colourful and thrilling new gallery for inquisitive children age 8-years-old and younger. The new gallery features several iconic Edmonton landmarks and attractions, such as the Muttart Conservatory, the Queen Elizabeth Planetarium, and the High Level Bridge.
Learn More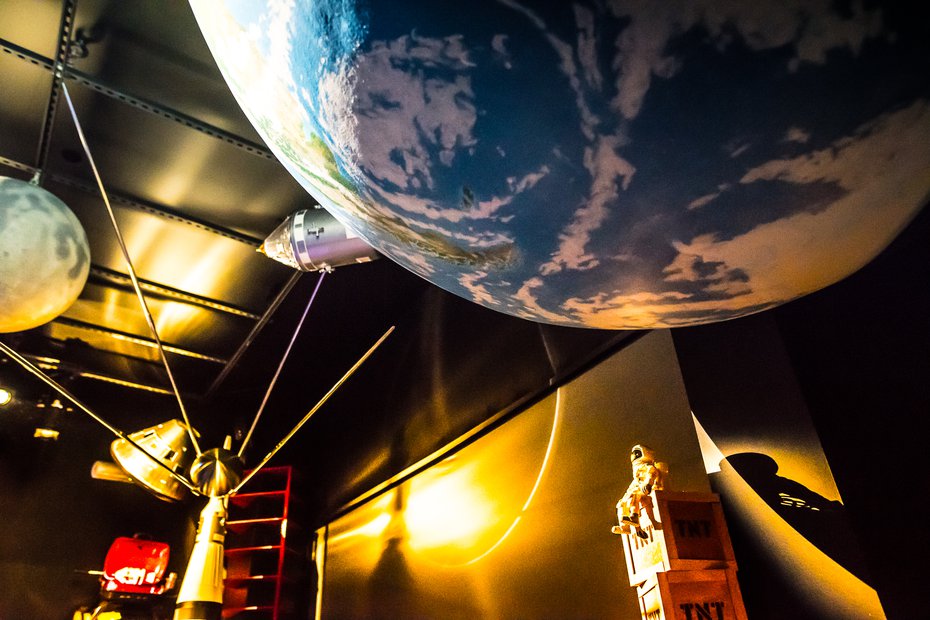 S.P.A.C.E. Gallery Opens - August 3, 2018
S.P.A.C.E. Gallery is a reimaging of one of TELUS World of Science – Edmonton's most loved gallery spaces. Get ready for a journey of discovery when you step into the new space and are swept away in an informative presentation in the new Destination Moon theatre. Through new exhibits learn about the very beginnings of our solar system, stars, planets, and so much more!
Learn More
The Zeidler Dome Opens - August 3, 2018
The Zeidler Dome will take you from the outer edges of the universe to the core of the atom. You will explore science like never before in this digital visualization theatre that will be world leading with 10K resolution capabilities. Zeidler Dome is your seat to the edge of the universe!
Learn More
Help us raise the final $2 million
With over $38 million in capital funds committed from the City of Edmonton, Government of Canada, The Province of Alberta and visionary Edmontonians. Join us as we bring the aurora project to life and transform lives in our community.
Community Campaign Donors
Aurora Borealis ($1,000,000+)
Allard Foundation
Polaris ($500,000-$999,999)
Syncrude Canada Ltd.
TD Bank Group
Ursa Major ($100,000-$499,999)
2017 – 2018 Edmonton Space & Science Foundation Board of Directors:
Kara Flynn, Chair
Sharilee Fossum, Vice-Chair / Treasurer
Jordan Hokanson, Past Chair
Lisa Austin
Jason Ding
Tim Fell
Jennifer Kwan
Frank Mannarino
Jonathan Schaeffer
Larry Schindel
Keith Shillington
Canada Life
E. (Ben) & Mary Hochhausen Family
Lorna and Don Kramer
Servus Credit Union
Ursa Minor ($25,000-$99,999)
Alan Nursall & Jennifer Pink
Butler Family Foundation
DIALOG:
Donna Clare
Doug Carlyle
Grant Kidd Consulting
Dr. J.D. DiBattista Consulting Ltd.
Georg and Monika Josi
James Montgomery
Robert Swart
Family of the late Dr. T. K. Idicula
Jackson & Tracy von der Ohe
The Family of Carole and Bart West
Draco ($10,000-$24,999)
Ken & Amy Bautista
Doug & Wendy Elkow
John & Irene McDougall
G.D. "Bud" Salloum
Lisa Miller & Farrel Shadlyn, Q.C.
Cassiopeia ($1,000-$9,999)
Barbara & Robin Abday and Family
Dan Alfano
ATCO Electric
Steve Baker & Family
Cathy & Mark Barton
Carolyn Beeson
The Classen Family
Cate Collins
Joan Cowling
Paul Deans, in Memory of Pat Price
Ron & Karin Dowling
Sithara Fernando
Frank Florian and Family
Greg & Heidi Hadubiak
Joan and Douglas Hube
Dillan Huggins & Corey Norgren
Christian Idicula and Salima Ebrahim
Frank Florian and family
Mary and Kim Forbes
Heather & Wade Klimchuk
Teresa Krukoff
Sharon-Marie & Tim Mavko
Melton Foundation
W. Irl Miller
Patricia & Nils Petersen
Annie Prud'homme-Généreux
Daniel Rojek
Royal Astronomical Society of Canada Edmonton Centre
David Salloum
The Scarlett Family
Fia M. Stobbe
Neil & Merle Taylor
TELUS
The Walls
Carole & Bart West
Sarah Toderian & Cory Hodgson
Pat Whittaker
Cepheus (<$1,000)
Jennifer Buckley
Charles Burnett
Darren Chivers
Robert de Guzman
Ardith and Davis Edwards
David Gervais
Alexandra Hatcher
Clifton Lofthaug
Annie & Greg McKitrick
W. Irl Miller
Susan and Gerry Morrison
Donalda & Dan Pelton
Louise Perkins
Daniel Rojek
Kathy Salloum
Christina Seal
Michael Sharp
Rebecca Small
Gordon Smith
Don & Sandra Sprague
Tomalik Family
Daryl & Julie Zelinski