#GivingTuesdayNow is a new global day of giving and unity that will take place on May 5, 2020 as an emergency response to the unprecedented need caused by COVID-19.
This is a movement in which people around the world stand together - using their individual powers of generosity to remain connected and heal. Generosity gives everyone the power to make a positive change in the lives of others and is a fundamental value anyone can act on!
As you know, TELUS World of Science - Edmonton is a non-profit organization operated by The Edmonton Space & Science Foundation. Since 1984, we have endeavoured to make a positive difference in the lives of children, students, families, and our community by engaging hearts and minds in science.
On March 13 we proactively closed to the public. As leaders of the science conversation in Alberta, we knew that this was the right action to take to help stop the spread of the novel coronavirus. However, as a self-sustaining non-profit organization this was also a very difficult decision to make, as we rely on ticket sales, donations and our school programs to operate.
Despite our physical building being closed, we continue to have an impact through programs such as:
Sharing Science at Home Experiments
Just because you can't come to the science centre to have fun, doesn't mean you can't have a great time experimenting together at home. We've shared many DIY science experiments you can try, using household items.
Since mid-March your science centre has been busy giving the gift of Science at Home to over 37,000 curious minds. These science moments spark curiosity and help our community connect safely!
3D printing PPE for Frontline Workers
In response to the pandemic, we have been using our two Lulzbot Mini 2 3D printers non-stop, already creating over 400 Ear Savers (and counting!) meant to relieve the constant pressure and rubbing from the ear-elastics on face-masks.
Helping Understand COVID-19 Science
The community looks to TELUS World of Science - Edmonton as a leader in Alberta's science conversation. We've created videos like this one to help answer common COVID-19 questions: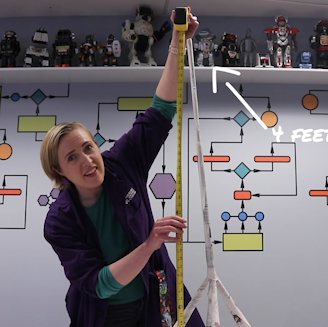 HELP IGNITE CURIOSITY!
Make it possible to continue engaging Albertans hearts and minds in science! Help reach the goal of $1,984 for public programming on #GivingTuesdayNow!
Yes, I want to give!
How you can help
TELUS World of Science – Edmonton first opened its doors on July 1, 1984 and for 36 years our community has been by our side as together we inspired generations to explore and test the limits of what is possible.
We have set a fundraising goal that pays tribute to that history, hoping to raise $1,984 before end of day today. These funds will support public programming like our Science at Home videos and online educational resources that help keep our community engaged and connected during these unprecedented times.
There are so many simple ways for you to join the movement, including:
If you are able, help our community stay curious and experience science with a gift for #GivingTuesdayNow – every donation, no matter the size, creates opportunity for big thinkers and dreamers to explore, create, and innovate!


Amplify #GivingTuesdayNow and other good news posts to your friends or followers - please share why you believe the science centre makes a difference for our community and encourage them to support us too!
We all have gifts to give, and with social media, online giving, delivery, mail, and phones, there are limitless ways to use your kindness and generosity to support others.
Please join in with us on #GivingTuesdayNow and you will help ignite curiosity, inspire discovery, celebrate science and change lives!