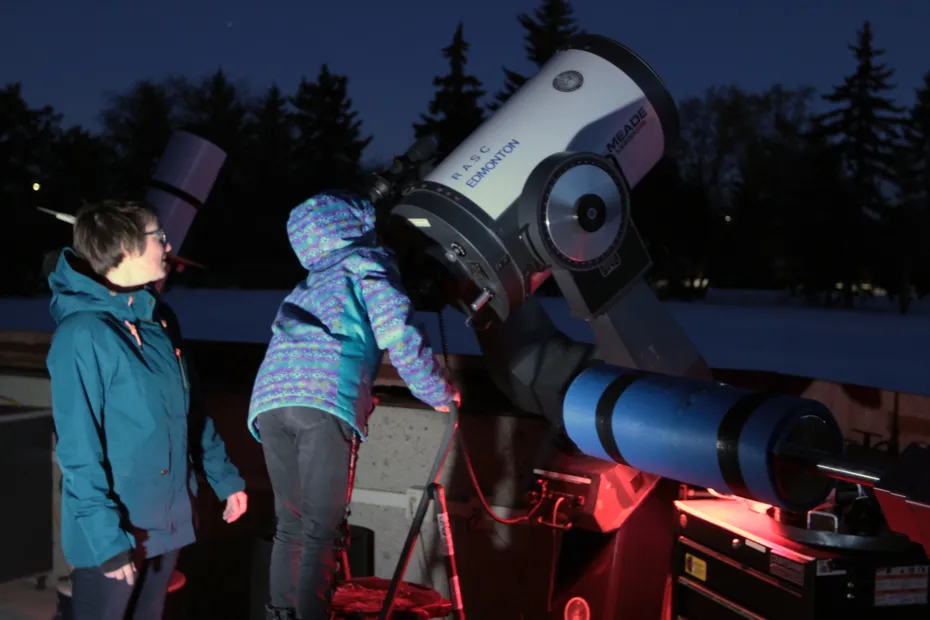 THE 1-2-3'S OF TELESCOPE USE
Let us show you how to make the most out of your telescope through this 2-hour online class.   You will learn what the different parts of a telescope are and how they function, how to properly set up your telescope, how to find celestial bodies, what accessories would be useful to you, how to take some simple astrophotography and how to take care and perform proper maintenance of your telescope.  Registrants should have their own telescopes nearby for this online program, but it is not a requirement.  During the program your hosts will take questions from the participants and try to answer those questions.  It is anticipated that once the pandemic ends that your hosts will invite you to an in-person evening session at the observatory at the TELUS World of Science – Edmonton to assist you further.
The program will be presented through Microsoft TEAMS.  A link will be provided for the program once registered.
Dates Available:
Saturday, April 17, 2021 2:00 p.m. – 4:00 p.m. MT
Fee:
$25.00 + GST per computer
Members save 10% on course registration
Register
For More Information:
Please call Frank Florian at 780-452-9100 ext. 2295 or email fflorian@twose.ca for course details and outlines.