This Summer enjoy our latest birthday package, Dinosaurs!
WE'VE GOT THE PERFECT FORMULA!
Celebrate your child's birthday with TELUS World of Science - Edmonton and leave the science of a perfect birthday up to us.
See their excitement as we induct them into the exclusive honorary TELUS World of Science - Edmonton scientist club and give them their own exclusive Purple Science Centre Lab Coat to wear and keep. A scientist will lead your party guests through exciting hands-on experiments, and to top it all off, end the party with time in our party space while enjoying delicious cupcakes.
THE FUN BEGINS WITH A THEME:
DINO SAFARI (AGES 5-10)
Are you ready to meet the dinosaurs? Many species are on the loose in the science centre safari. But first, you must prepare. Learn how to act, sound, and look like a dinosaur in our safari training camp. Then venture out into the Expedition: Dinosaur safari to camouflage with the dinosaurs – you will get to observe them up close and learn about all things dino. Our promise? It will be a roar-some party!
Dino Safari will be offered until October 3rd, 2021. Stay tuned for additional theme announcements in the fall.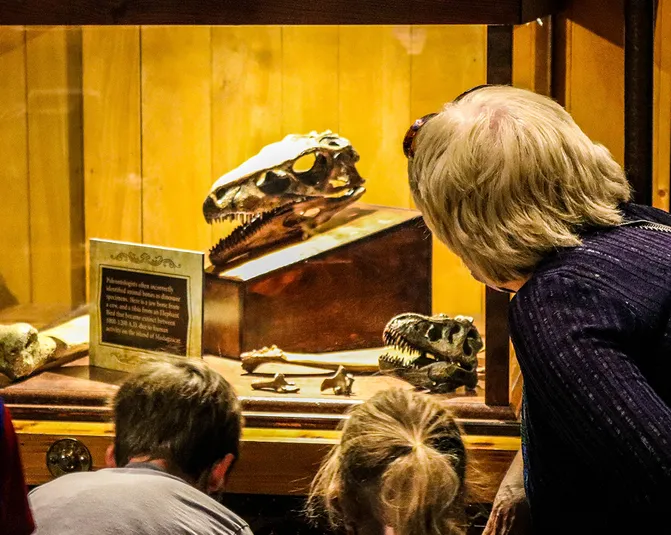 WHAT'S INCLUDED:
A purple mini-scientist science centre lab coat for the birthday child
Tailored science experiments with an energetic science presenter
Dedicated enthusiastic science presenter.
A guided visit through Expedition: Dinosaur
30-minute-long private birthday space for cupcakes, singing, and gift giving – supervised by the adult chaperones
One cupcake per person
10 children & 2 adults
Note: Our mini-scientist birthday party format has changed due to COVID-19 and our pricing has changed to reflect this
Price:
$250 ($225 for members) +GST
To add these to your party, please call our bookings team at 780-451-3344:
Add these options when completing booking. TELUS World of Science currently is requiring guests to wear masks, including during the Dino Safari birthday party.
FAQ
Have questions about our birthday packages? Take a look at our commonly asked questions below.
1. How close to the date can I make a booking?
Bookings are accepted up until 10 days prior to the party.
2. What is the cancellation policy?
Cancellations are accepted until 14 days prior, for a refund of 50% of the cost of the booking.
3. What if the birthday child gets sick?
Feeling JurasSICK? Stay home! In the event of illness, bookings can be rescheduled to a later date. We ask that you please do not come to the science centre unless you are feeling well. Call our bookings team at 780-451-3344 to reschedule the party.
4. Can we add on an IMAX film or a Zeidler Dome show?
Yes, you will be able to select available shows to add on to the party at the time of booking.