We have fantastic courses for Guide and Scout Programs!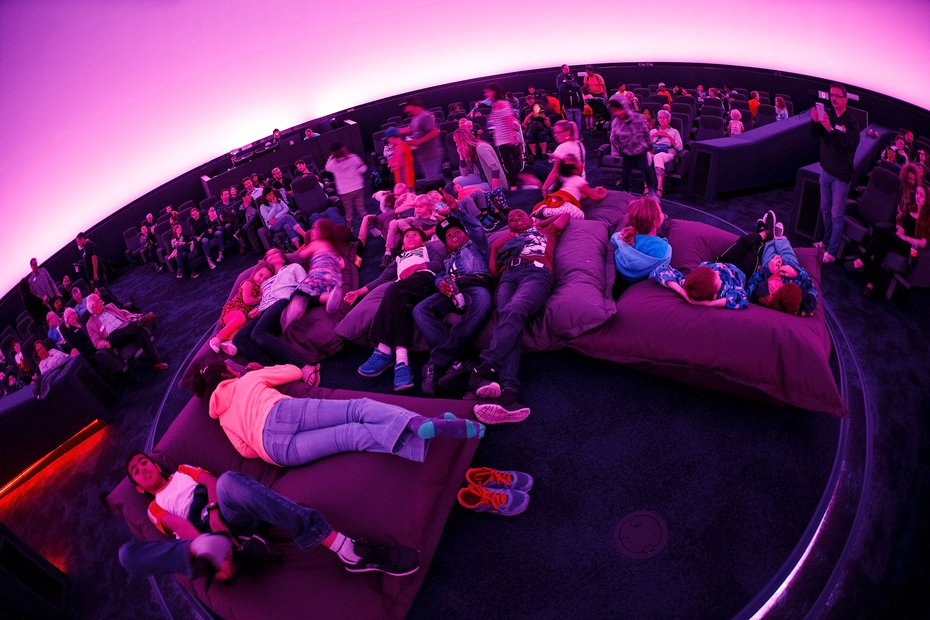 ASTRONOMY PROGRAM*
Explore the Solar System in this two-hour adventure that meets the astronomy requirements for badges (Brownie Space Badge, Guide Astronomy Badge, Cub Astronomer Badge, etc.).
Learn how to identify stars and constellations during a live presentation about the night sky; experience a planetarium show in the Zeidler Dome, participate in a special space science presentation on our Science Stage.
Weather permitting, visit our Observatory and explore the night sky through telescopes.
Dates & Times: Mon. - Thurs. from 6:30 p.m. to 8:30 p.m. and Saturdays & Sundays from 9:30 a.m. to 11:30 a.m. (excluding statutory holidays)
Fee: $12.75 + GST per participant, with all group leaders being free of charge.
Minimum attendance: 20
Maximum attendance: 30
*Note: Bookings must be made at least two weeks in advance of the program date. TELUS World of Science – Edmonton does not provide badges as part of this program. Badges are the responsibility of the group leader.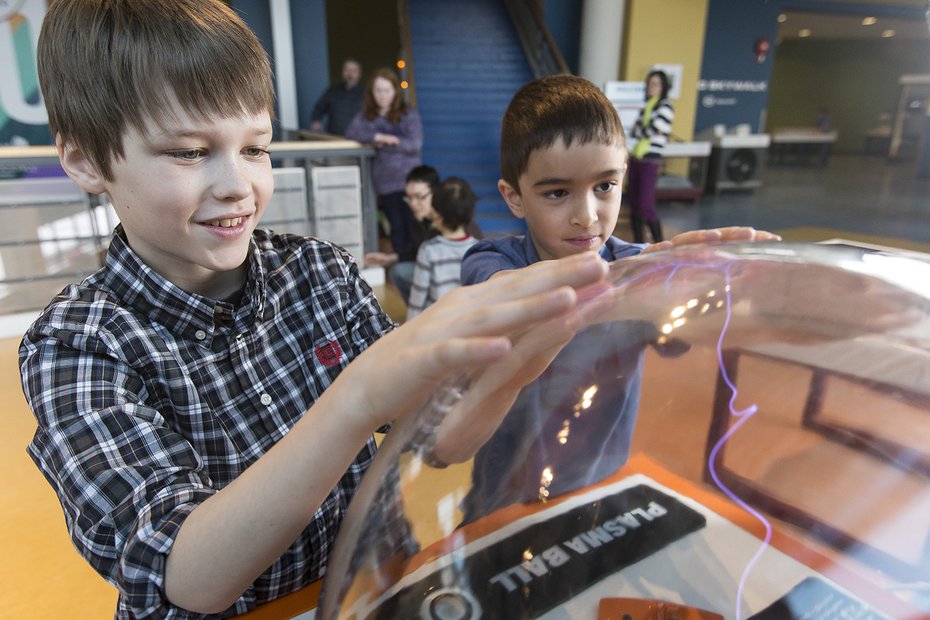 SELF DIRECTED EXPLORATION
Let your imagination run wild in The Science Garage, be one with nature in the Syncrude Environment Gallery and watch science come alive on the science stage.
You can also go on a fantastic voyage through the universe in our newly re-imaged Zeidler Dome and S.P.A.C.E. Gallery!
Dates: Monday to Sunday
Times: 10:00 a.m. to 5:00 p.m. (Hours subject to change)
Fee: 10% discount for groups of 20 - 50 people. 20% discount for groups of 51+ people
Admission Fees, schedules and program elements subject to change without notice.
Sleepover Bookings
Spend an evening at TELUS World of Science - Edmonton
Learn More
BOOKING INFORMATION:
REGISTER BY PHONE: Call 780-451-3344
SCHEDULES: Programs are limited to capacity. Book early to avoid disappointment.
PAYMENT: Cash, Interac, VISA, MasterCard or money order payable to: Edmonton Space & Science Foundation.
REGISTRATION DEPOSIT FOR SLEEPOVER: A non-refundable deposit of $500.00 is due within 30 days in order to confirm your booking.
Final payment and final numbers are due 2 weeks prior to program.
CANCELLATION POLICY: The $50 deposit will not be refunded in the event of cancellation.