Home / Explore / Experiences / Indigenous Experiences
TELUS World of Science - Edmonton welcomes you to enjoy the spaces we steward on the lands of Treaty 6 and the Métis Nation of Alberta Region 4 that we recognize as the traditional and contemporary homes of the Nehiyawak, Niitsitapi, Nakota Sioux, Haudenosaunee, Saulteaux, Dene, Métis, and Inuit among many others.

Through these lands, we are honoured to find ourselves in relationship with all those who share it, including the four-legged, winged, finned, and rooted. We are inspired to continue our mission to deepen our understanding of these connections through curiosity, respect, and celebration.
Age: All Ages
Entry: Included with Science Centre Admission
Age: All Ages
Entry: Included with Science Centre Admission
Experiences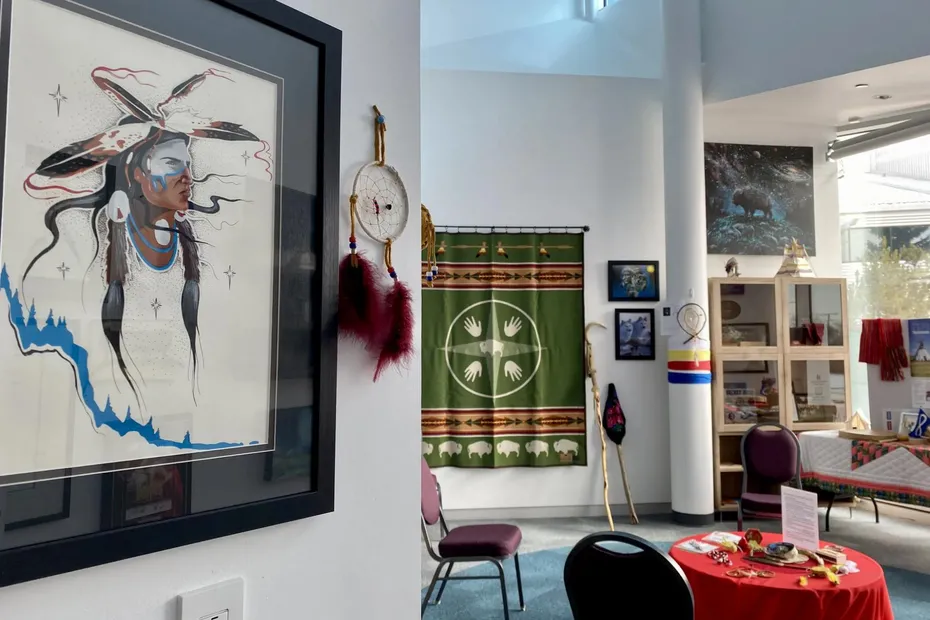 Indigenous Traditional Room
The Indigenous Traditional Room is a welcoming place for Indigenous and non-Indigenous people to gather. It features local Indigenous artwork, ceremonial drums, blankets, and sacred medicines. There is also teachings by the in-house Elder and Land-Based Navigator.
Learn More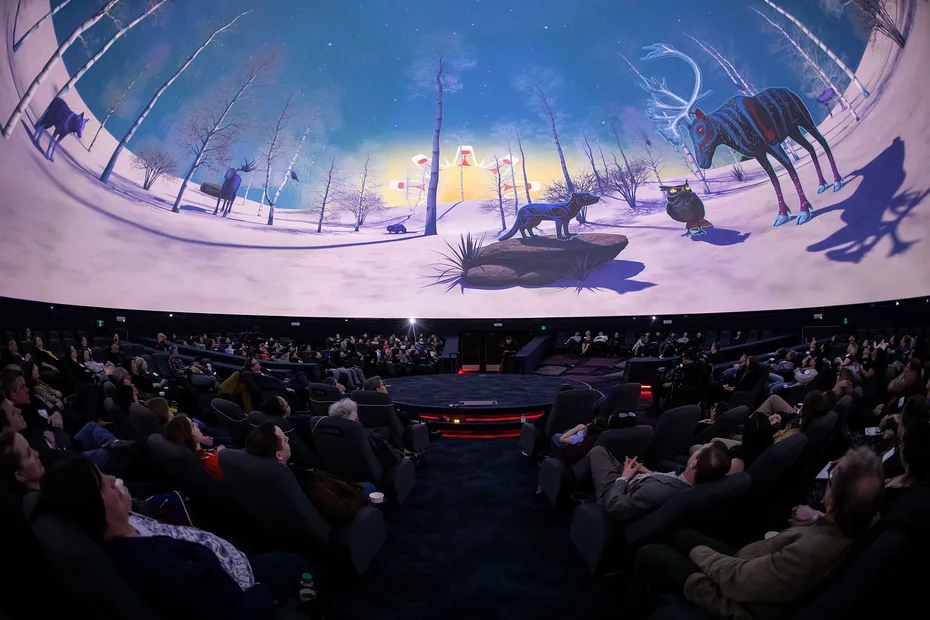 Legends of the Northern Sky
Embark on a journey with the Indigenous peoples of the western plains of Canada and share in their wisdom conveyed by the stars.
Learn More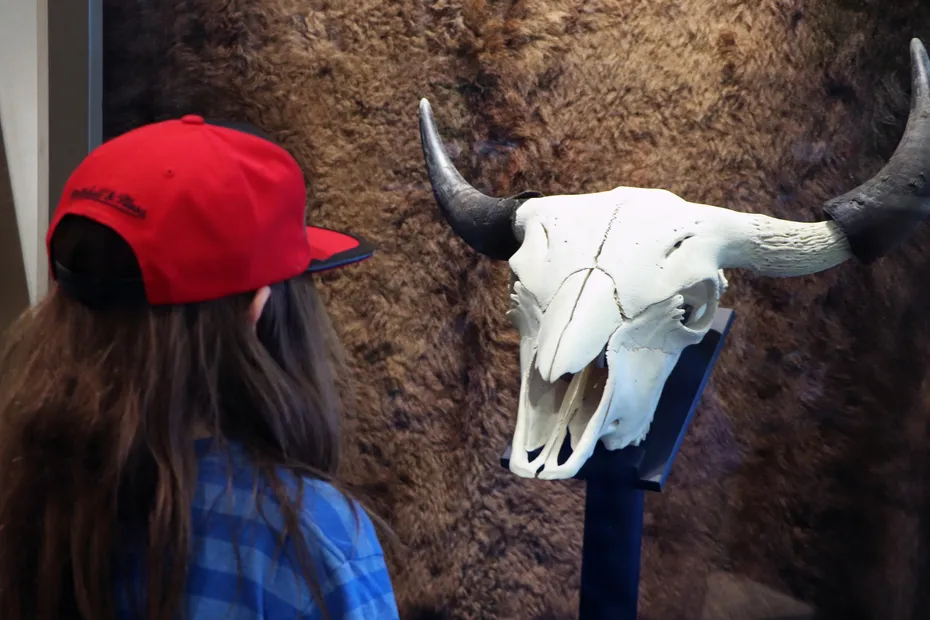 Northern Lights Indigenous Cultural Space
This Teaching Space is located in The Nature Exchange Gallery as a place where Indigenous knowledge is woven with Western science. It features an interactive dreamcatcher created for the space by Ellie Lagrandeur, a local Ojibwe artist. While visiting, take a seat, relax, and grab a book from the Indigenous library to explore the universe, the land we steward, and life.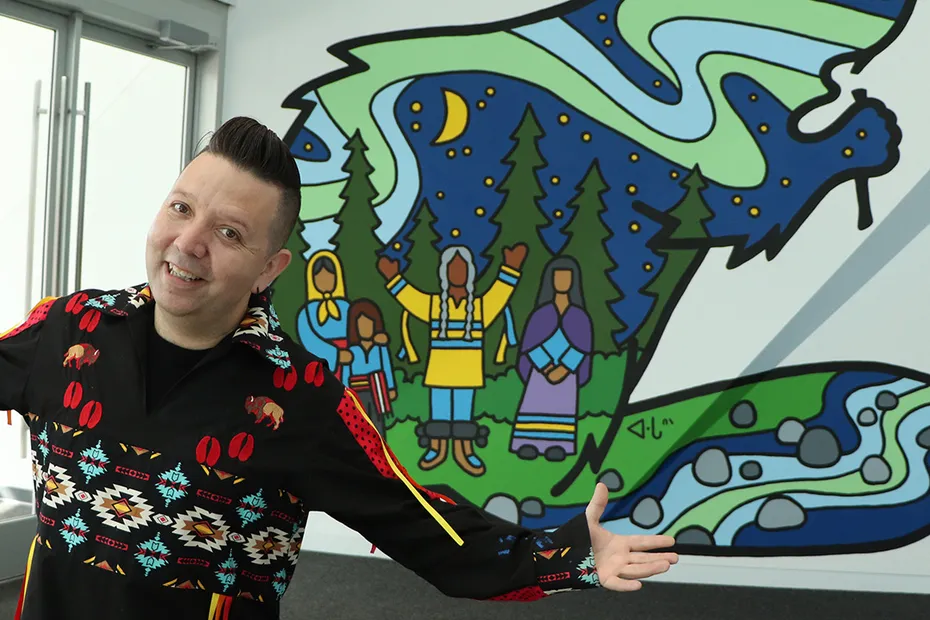 LANCE CARDINAL MURAL
"amiskwacîwâskahikan" means beaver hills house, the Cree name used to describe Edmonton and surrounding areas. The beaver also represents one of the 7 Sacred Grandfather Teachings, Wisdom. In this image we see the wisdom and science of our traditional land-based learning, with the elders teaching us the stories and wisdom of the stars and the natural science of Mother Earth.
Knowledge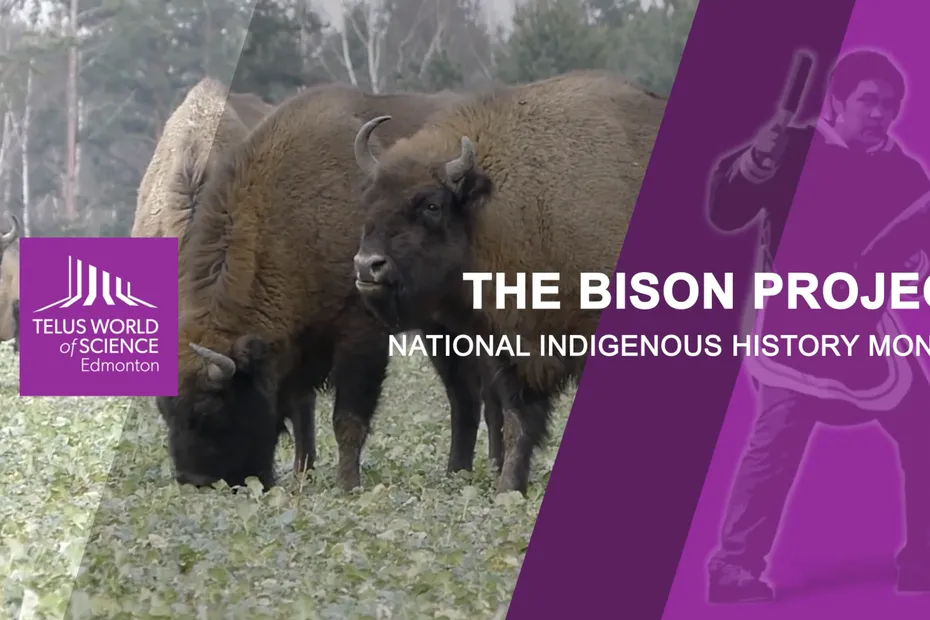 The Bison Project - Video
In collaboration with the Canadian Light Source, a research facility at the University of Saskatchewan we will be talking about bison. Bernie Petit, the Education Professional for Indigenous programs will walk us through the historical importance of bison and how postsecondary students are gathering samples.
Learn More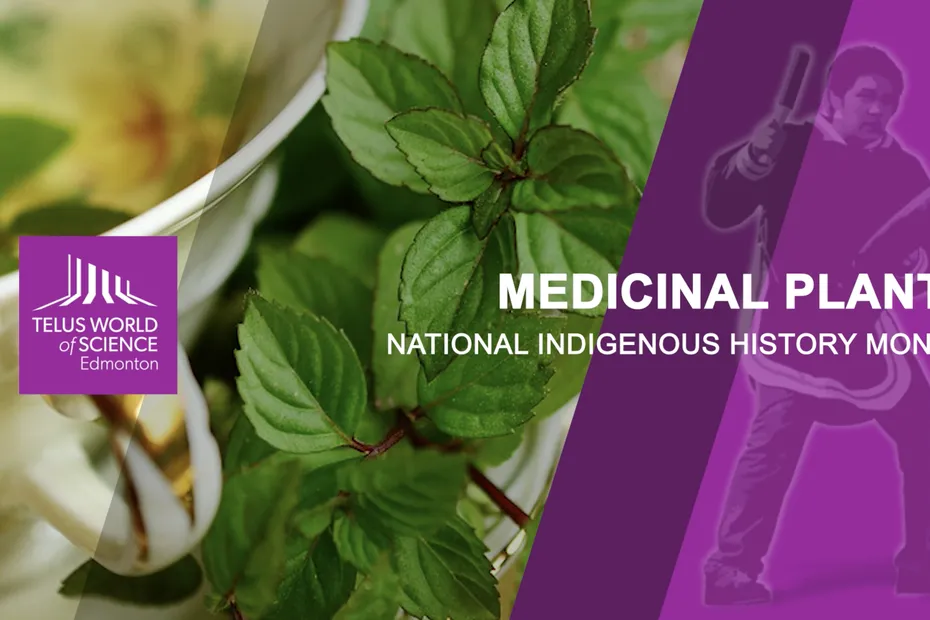 Medicinal Plants - Video
Students will learn about some plants commonly found in Alberta and their multitude of uses, including in traditional medicines. Students will then participate in activities, including a scavenger hunt to find medicinal plants in their neighbourhoods.
Learn More

Indigenous Night Sky Stories
What do you see when looking up the stars? Are there stories that you have heard in school, from family, or in movies? In this video we are going to look at the nighttime sky and discuss some stories from Indigenous groups across Turtle Island.
Learn More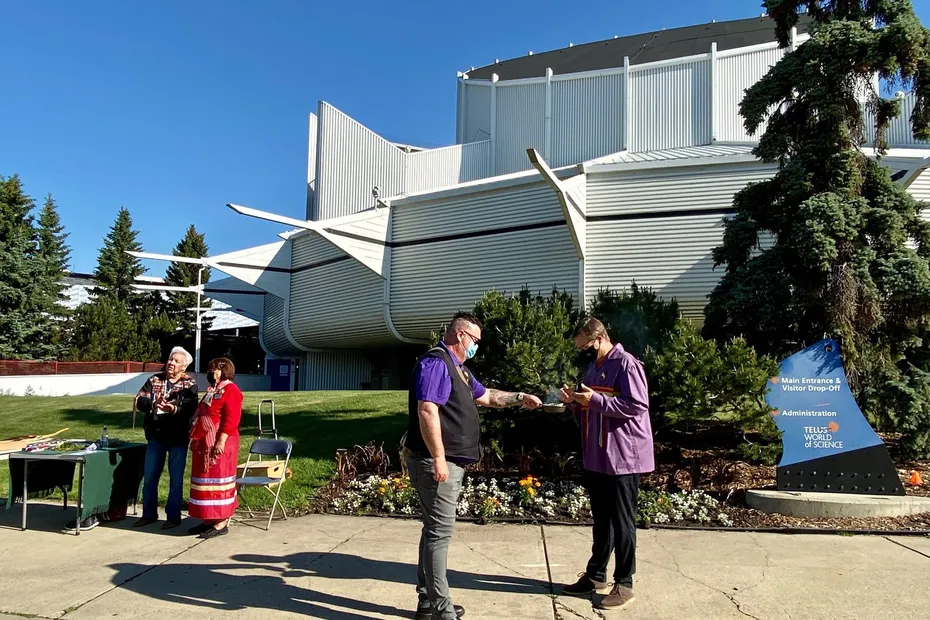 National Indigenous History Month: Smudging
Smudging is a cultural ceremony practiced by a wide variety of Indigenous people in Canada and other parts of the world. Smudging is the practice of burning various medicinal plants to cleanse ourselves and connect us with our spirit and with the Creator.
Learn More

Introduction to Understanding Protocol
In Indigenous cultures, we have our belief system*, value system*, and principal system*. Our cultural practices are our way of expressing those values, principals, and protecting them.
Learn More
Indigenous Education Team
Natasha Donahue
Manager, Indigenous Initiatives
A significant role of the Indigenous Education Team has been to work with the TELUS World of Science - Edmonton's Education Team to establish meaningful and authentic science programs that compliment the Alberta curriculum and connects Indigenous Ways of Knowing with contemporary science. To complete the circle of knowledge TELUS World of Science is honoured to have Elder Gilman Cardinal as the science centre's in-house Elder.