Home / Explore / Experiences / National Indigenous Peoples Day
On June 21 recognize and celebrate the unique contributions and culture of Indigenous Peoples through a variety of community experiences.

From tipi raising, Indigenous performances, a Marketplace and much more!

TELUS World of Science - Edmonton is providing FREE Science Centre General Admission for Indigenous people on June 21.

*Excludes IMAX Films and Evening Laser shows.

Schedule:

8:00 a.m. - Tipi raising & trapper tent

9:00 a.m. - Smudge ceremony & opening prayer with Elder Gilman

10:00 a.m. - Lighting of the Qulliq*

*A qulliq is the traditional oil lamp used by Arctic peoples, including the Inuit. It is made of soap stone in a rounded shape and traditionally use the oil blubber from seals or whales as fuel and arctic cotton grass as the wick.

10:30 a.m. - 4:00 p.m. - Indigenous Market

11:00 a.m. - 2:00 p.m.

Jo Swampy to conduct Tipi teachings highlighting the meaning behind the 13 poles
Fire Pit storytelling
Performance by Metis pop artist Robin Cisek in the Zeidler Dome

11:30 a.m. - 1:30 p.m. - Free BBQ provided by Pembina
Where: TELUS World of Science - Edmonton
Dates: June 21, 2023
Age: All Ages
Entry: Included with Science Centre Admission
Where: TELUS World of Science - Edmonton
Dates: June 21, 2023
Age: All Ages
Entry: Included with Science Centre Admission
ZEIDLER DOME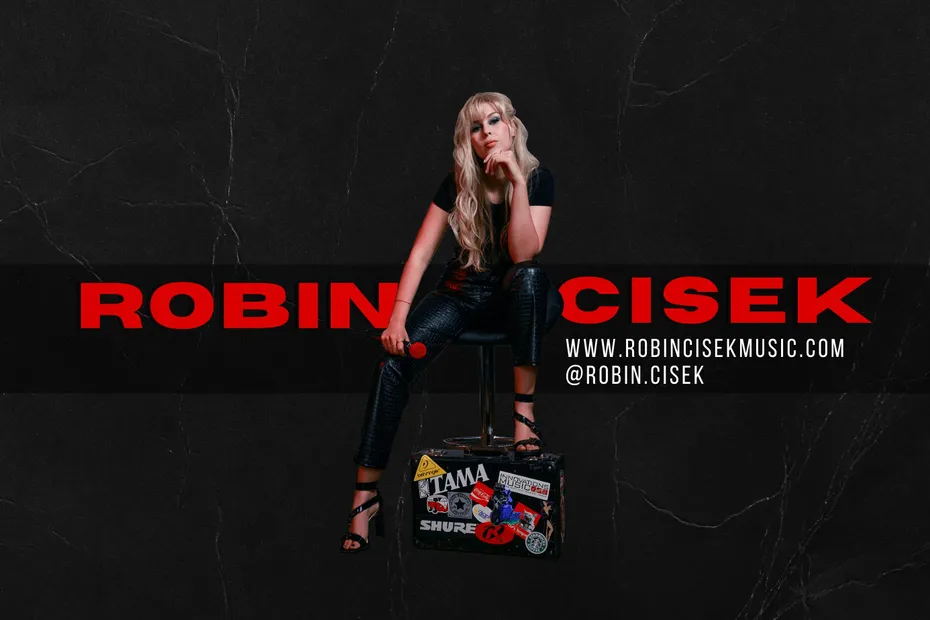 Robin Cisek
Indigenous Super Stars' Canada 2022, Best Emerging Artist, Robin Cisek is a Metis artist from the Edmonton area who creates melodic electro-pop with an alternative flair. Cisek's music has been compared to BANKS, Ariana Grande and Robyn. Robin Cisek emerged into her music career after years of struggles with health problems. "My inspiration comes from my experiences and my Indigenous heritage which takes form in my music through concepts, alternative beats and lyrics," says Cisek.
11:00 A.M. & 2:00 P.M
Included with Science Centre Admission.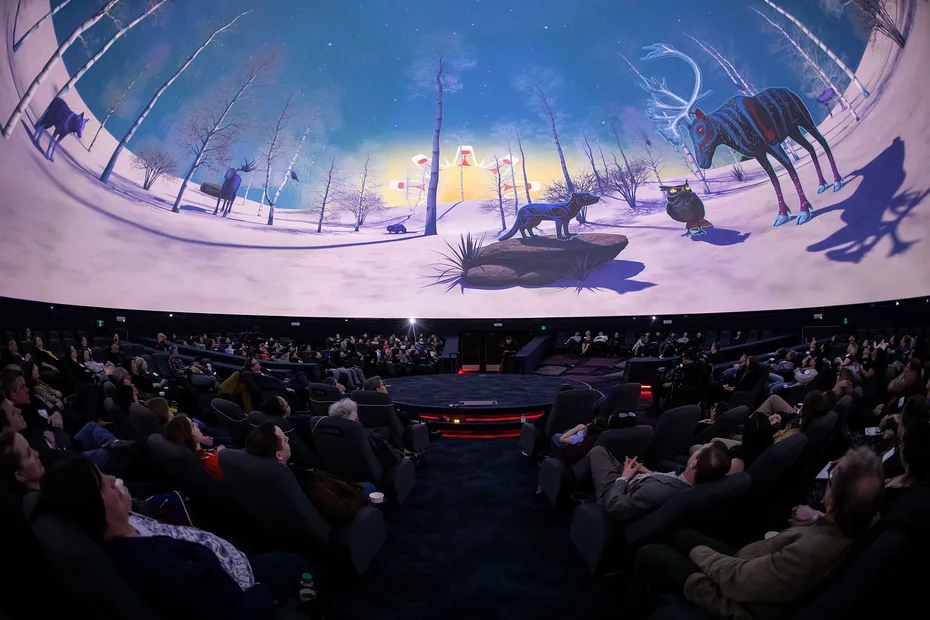 LEGENDS OF THE NORTHERN SKY
Embark on a journey with the Indigenous peoples of the western plains of Canada and share in their wisdom conveyed by the stars.
1:00 P.M.
Included with Science Centre Admission.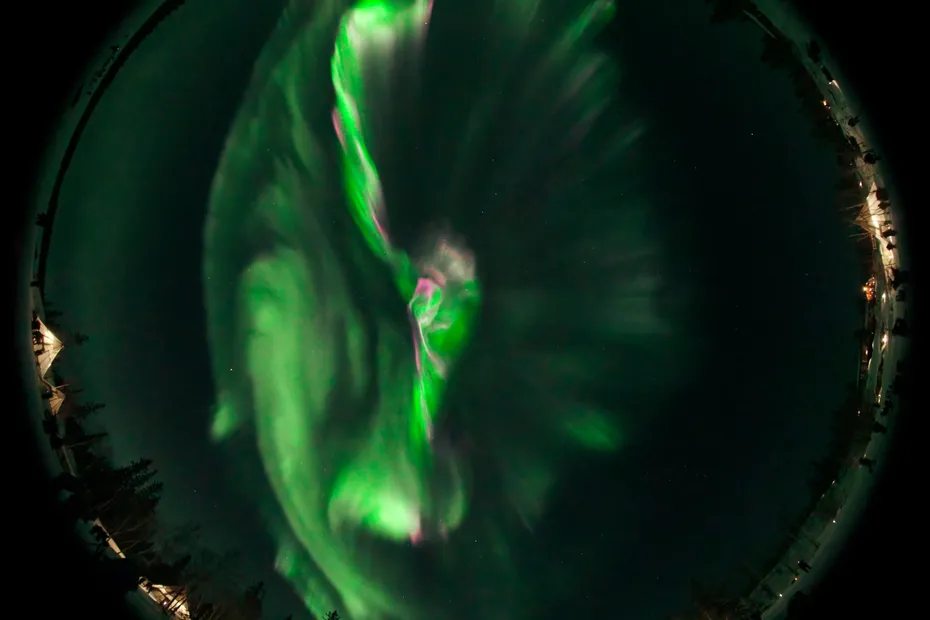 Aurora: Lights of Wonder
Now you can explore an Aurora storm and more through a 360-degree real time video experience. Learn what ancient civilizations believed about the Northern Lights and how scientists of the past and present have explained this spectacular phenomenon.
3:00 P.M.
Included with Science Centre Admission.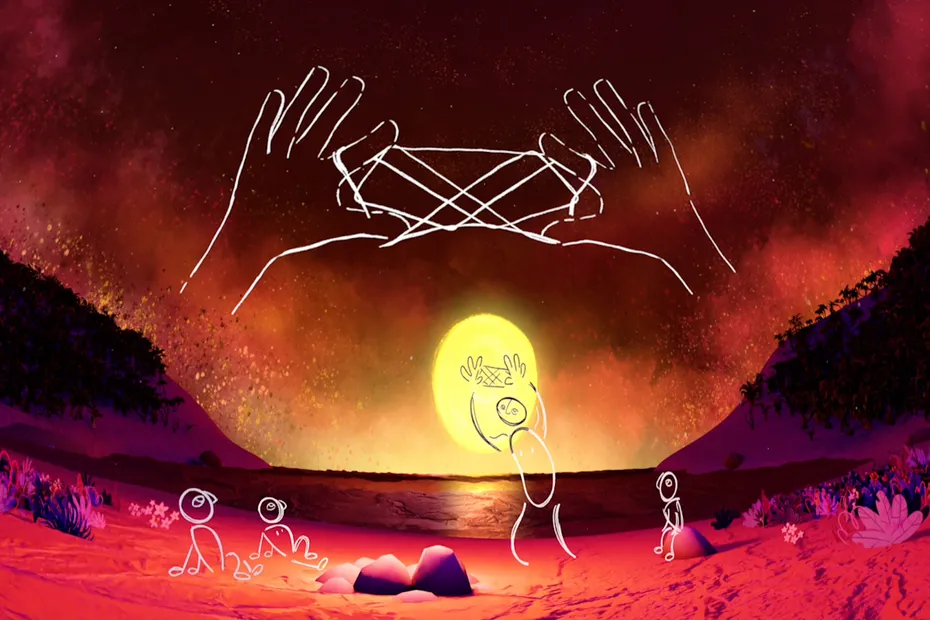 One Sky
When you gaze upwards at the night sky, ever wonder what someone else on the other side of the Earth sees when they look at those same stars?
Whether the stars are being used as directional tools or for spiritual comfort, One Sky serves as a reminder that we have so much more that binds our cultures, rather than separates us.
4:00 P.M.
Included with Science Centre Admission.
Additional Programming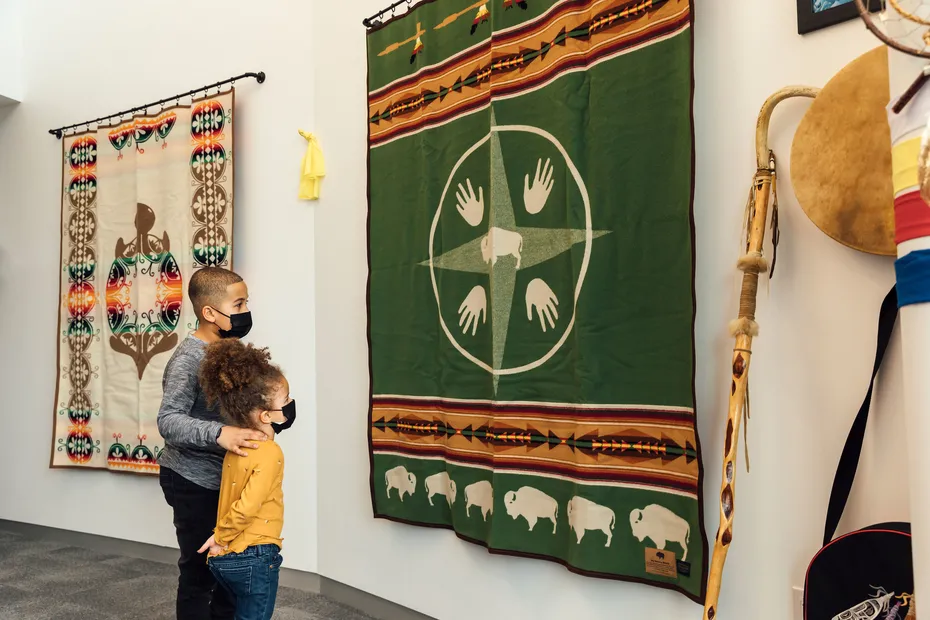 INDIGENOUS TRADITIONAL ROOM
The Indigenous Traditional Room is a welcoming place for Indigenous and non-Indigenous people to gather. It features local Indigenous artwork, ceremonial drums, blankets, and sacred medicines. There will also be teachings by the in-house Elder.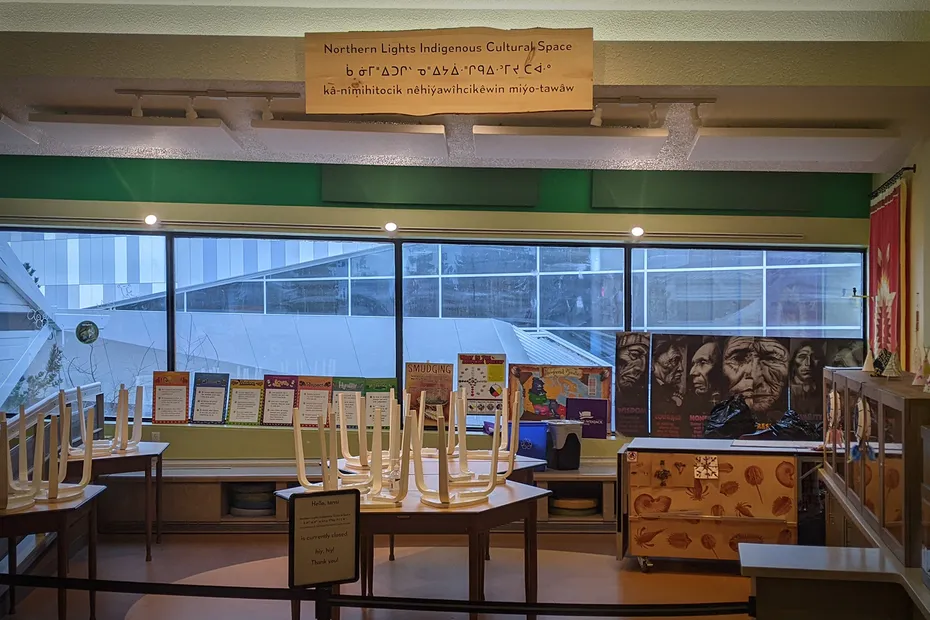 NORTHERN LIGHTS INDIGENOUS CULTURAL SPACE
Nature Exchange
Learn about the Indigenous culture through daily hands on crafts and teachings from a Land Based Navigator and Indigenous Education Specialist.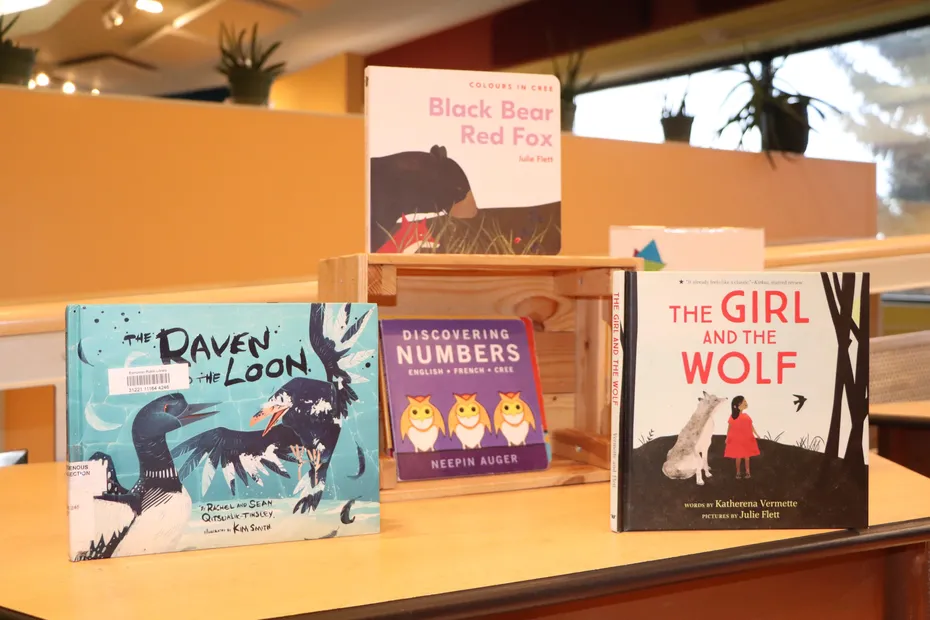 Northern Lights Library
The Northern Lights Cultural Teaching Space will have a new library installation where guests can come and read Indigenous literature, exploring the universe, the land we steward, and life.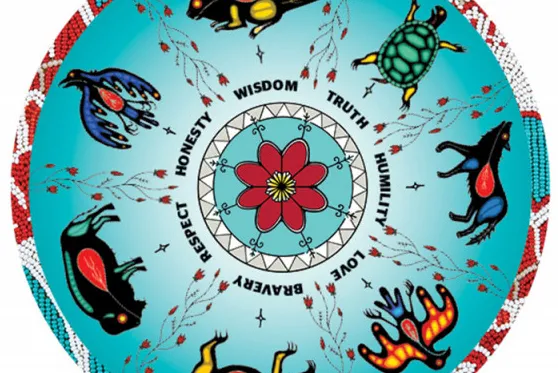 Beaver as a world-builder
Nature Exchange
10:30-11:30 & 1:30-3:30
Beavers embody one of the seven sacred teachings: Wisdom. Learn why the beaver represents wisdom by understanding that they can build entire worlds! Without the beaver, Canada would be a much different landscape.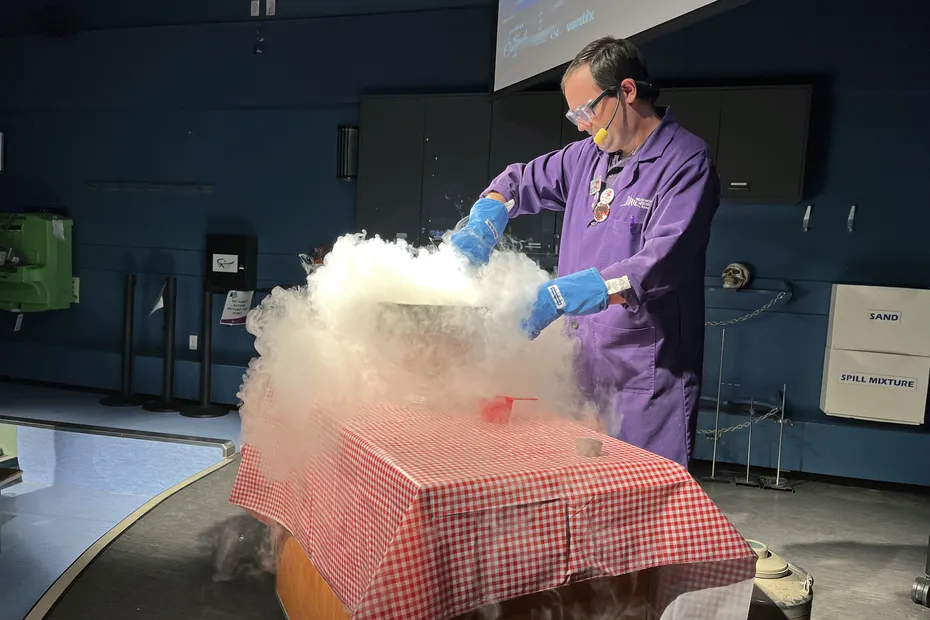 Aqpiq Liquid Nitrogen Ice-Cream
Syncrude Science Stage
Ice cream with a flavor for science! Enjoy some delicious aqpiq (cloudberry) liquid nitrogen ice-cream!

Cree Astronomy
Nature Exchange
10:30 - 11:30 a.m. | 1:30 - 3:30 p.m.
If stars could talk, what would they say? Why should we learn about them? Get to know the sky by learning how to orient the four directions. Learn more about the land we live on by hearing Cree constellation stories while you construct your own constellation viewer which is yours to take home.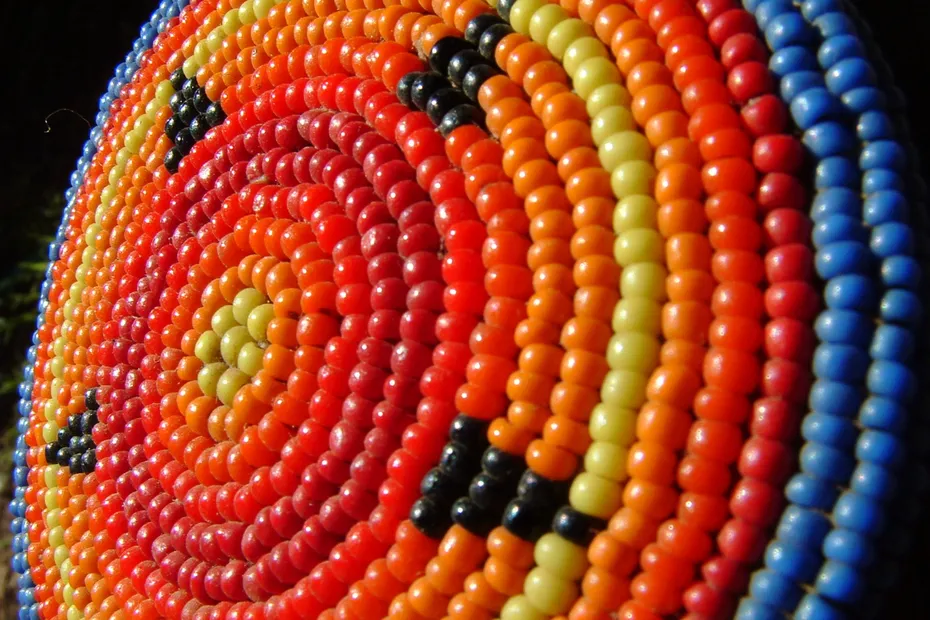 Coding & Beadwork
The Science Garage
10:30 - 11:30 a.m. | 1:30 - 3:30 p.m.
Come learn about computer programming while beading a bracelet! Did you know algorithms can be found all around us? From nature to culture, the pieces that go into coding are not just found in a computer. Use a beadloom in the STEAM engine to make your own bracelet as you learn about algorithm, looping, conditional statements, sequences, variables, and termination.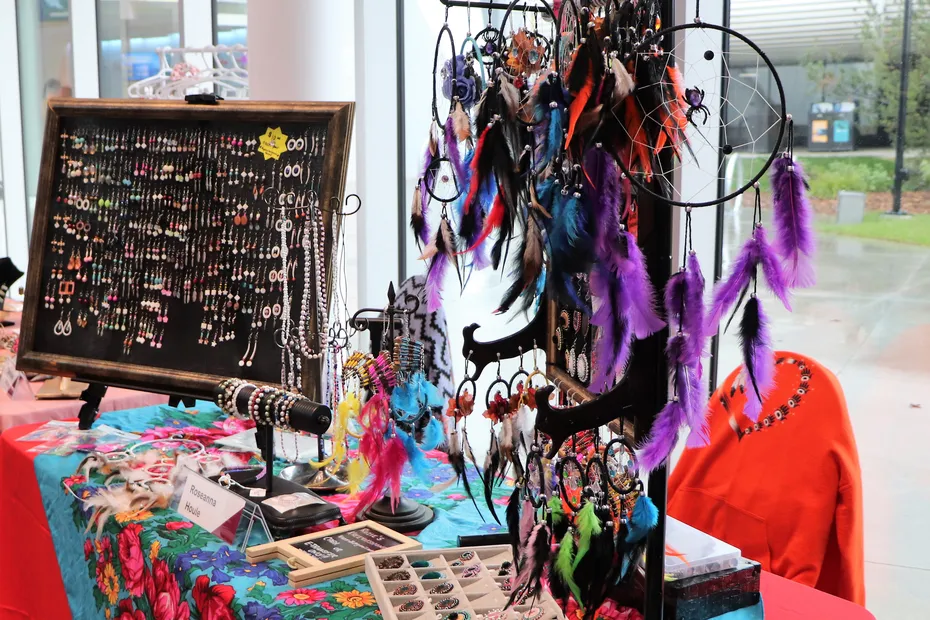 Marketplace
Lobby
10:30 - 4:00 p.m.
Browse and purchase one-of-a-kind jewellery, candles, artwork, clothing, and so much more at the Indigenous Marketplace.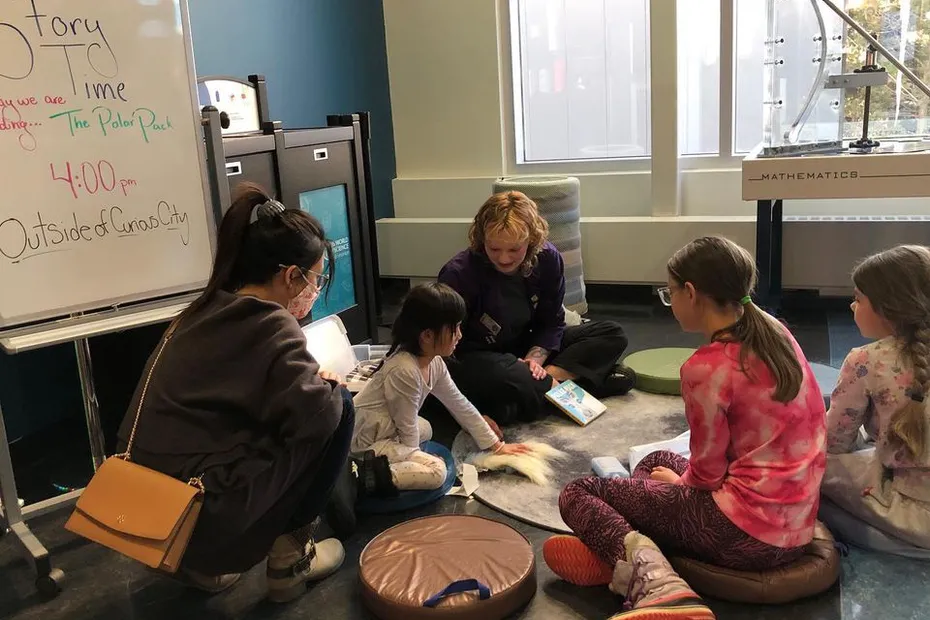 Storytime
2nd Floor outside CuriousCITY
10:30 - 11:00 a.m.
Get comfortable as you sit down for storytime featuring Indigenous literature.
IMAX Films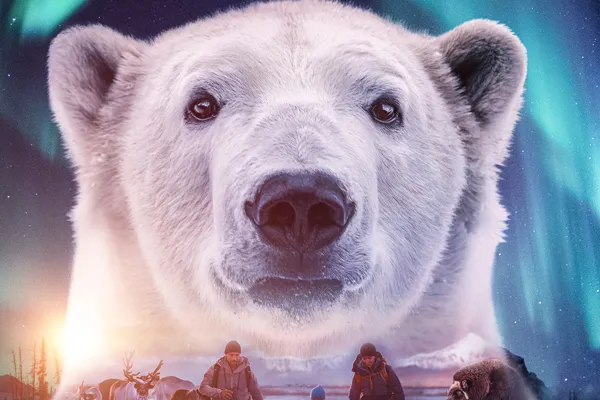 THE ARCTIC: OUR LAST GREAT WILDERNESS
Imagine a place that is vast, wild and untouched. Where some of the world's greatest wildlife spectacles unfold. The Arctic National Wildlife refuge situated in the northeastern corner of Alaska is the wildest place left in North America. A symbol of wilderness for the world. No one has truly ever seen it. "The Arctic: Our Last Great Wilderness" will feature the first-ever cinematic account of this little known land where people can experience a world untouched by time.
Showtimes:
12:35 p.m. | TICKETS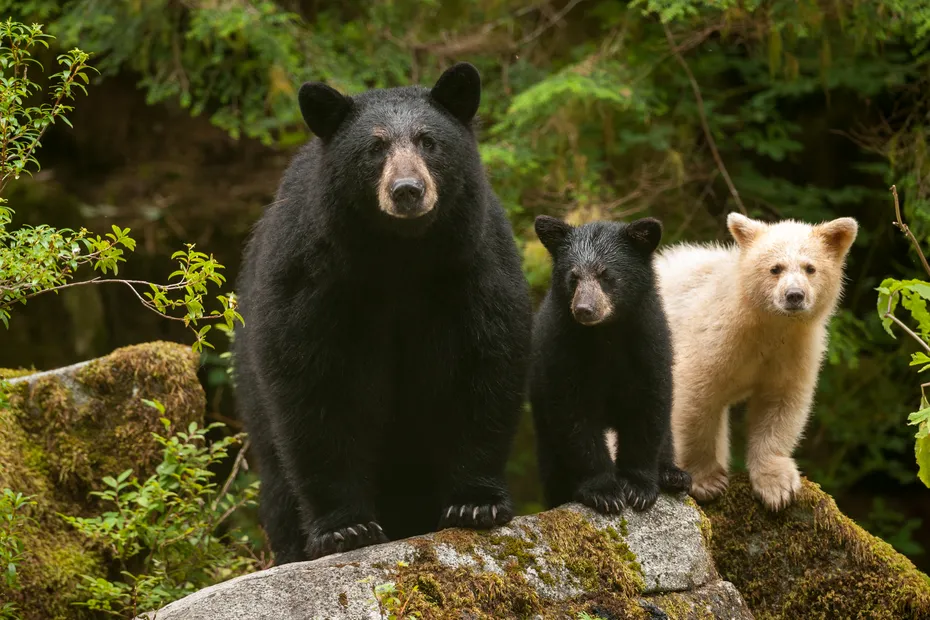 GREAT BEAR RAINFOREST
Hidden from the outside world, the Great Bear Rainforest is one of the planet's most exquisite and secluded wildernesses. Found on Canada's rugged Pacific coast, it is the largest temperate coastal rainforest in the world and is home to indigenous First Nations peoples, who have provided stewardship of the forest for millennia.
Showtimes:
11:30 a.m. | TICKETS
4:00 p.m. | TICKETS

AUSTRALIA GREAT WILD NORTH
Take an epic journey through some of Australia's wildest landscapes as you dip into the crocodile's world. Australia is a land of extremes. Huge bushfires ravage the ancient landscape in the dry season and the world's biggest thunderstorms bring torrential rain and flooding in the wet season. These almost-Jurassic conditions have created some of the richest wetlands on Earth.
Showtimes:
10:30 a.m. | TICKETS
3:00 p.m. | TICKETS