Step into a world of wonder and excitement at TELUS World of Science – Edmonton, where inclusivity, accessibility, and engagement are at the forefront of our mission. Get ready to immerse yourself in a culture of discovery, where every guest and staff member is treated with the utmost respect and excellence. This Science Center is dedicated to delivering a truly extraordinary experience for all.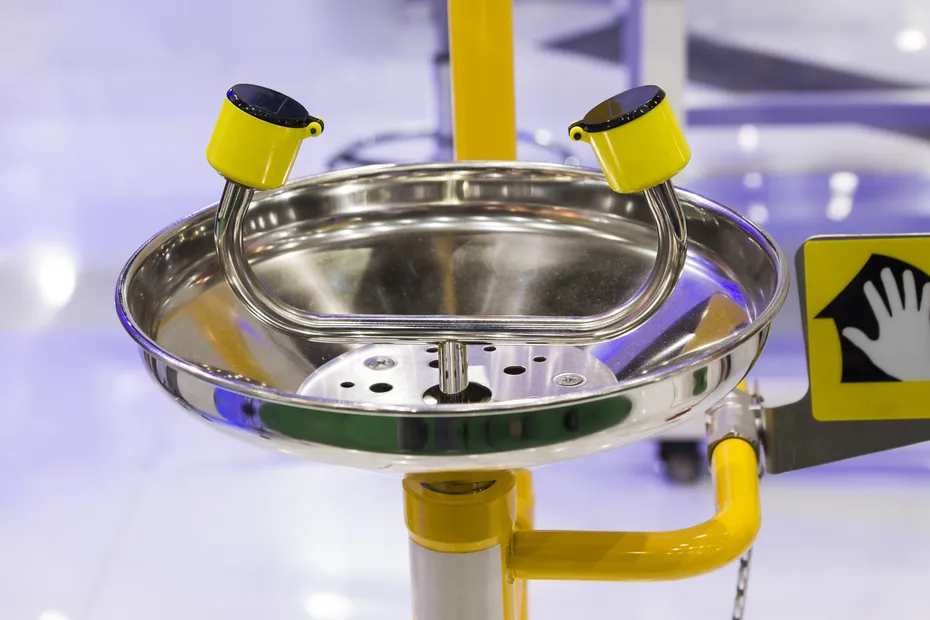 Accessible Care Room
The Accessible Care Room is fully equipped to deliver exceptional care. From a wide range of essential first aid supplies to additional equipment like splints and eye wash bottles, we leave no stone unturned in our commitment to your well-being. Whether it's the sink-mounted eye wash station, the wheelchair-friendly toilet, the fully powered medical bed, or the powered patient lift, rest assured that in times of need, you'll have access to the best equipment. And to make your journey even smoother, we've got a wheelchair and crutches that can be used. Please visit our Box Office for any first aid emergency or to use the Accessible Care Room.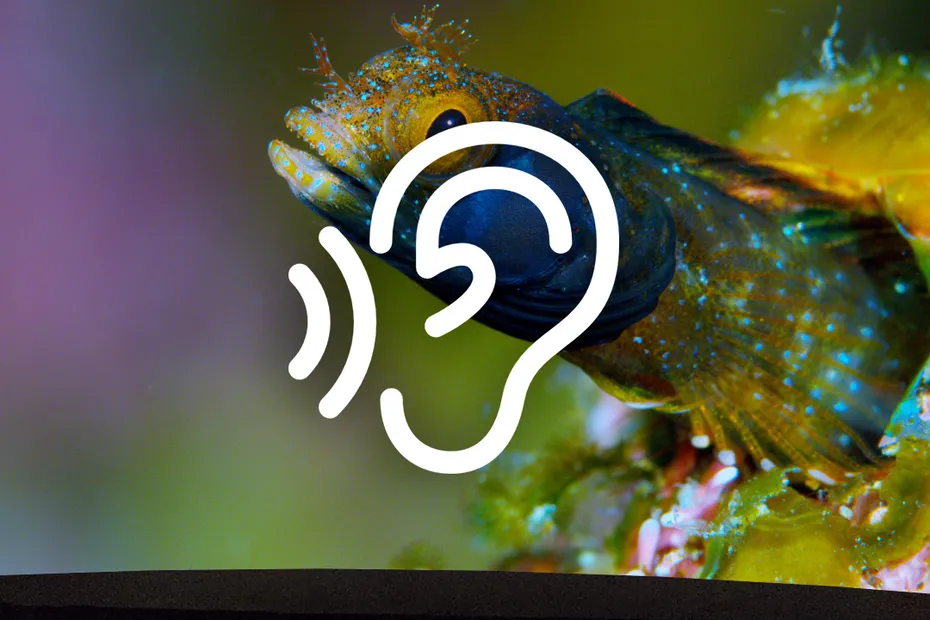 PROGRAMMING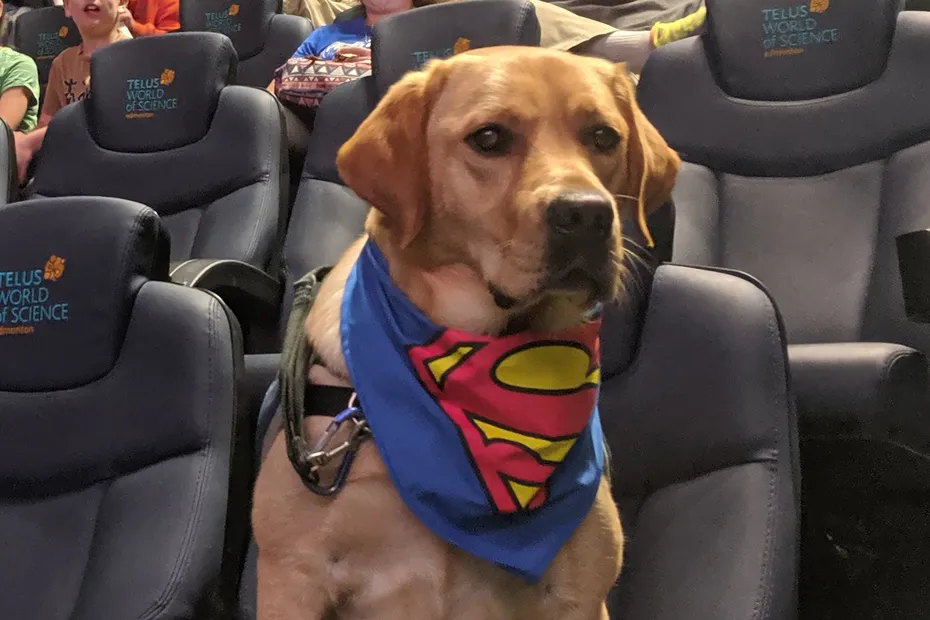 Service Animals
Roll out the red carpet for our four-legged friends! At your Science Centre, service animals are more than welcome to join their owners on their visit. Experience the ultimate in accessibility and inclusivity, as our doors are open to furry companions and create memories to last a lifetime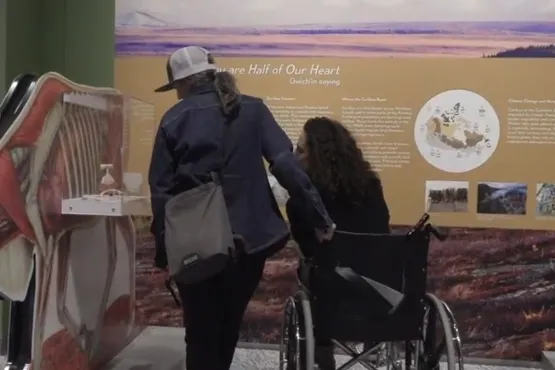 Support Persons
Get ready for a day of adventure with a sidekick by your side! At TELUS World of Science – Edmonton, we warmly welcome guests who are accompanied by their trusty Support Person. Show us your Access 2 Card and watch as your Support Person is granted complimentary General Admission, joining you on a journey of discovery and excitement.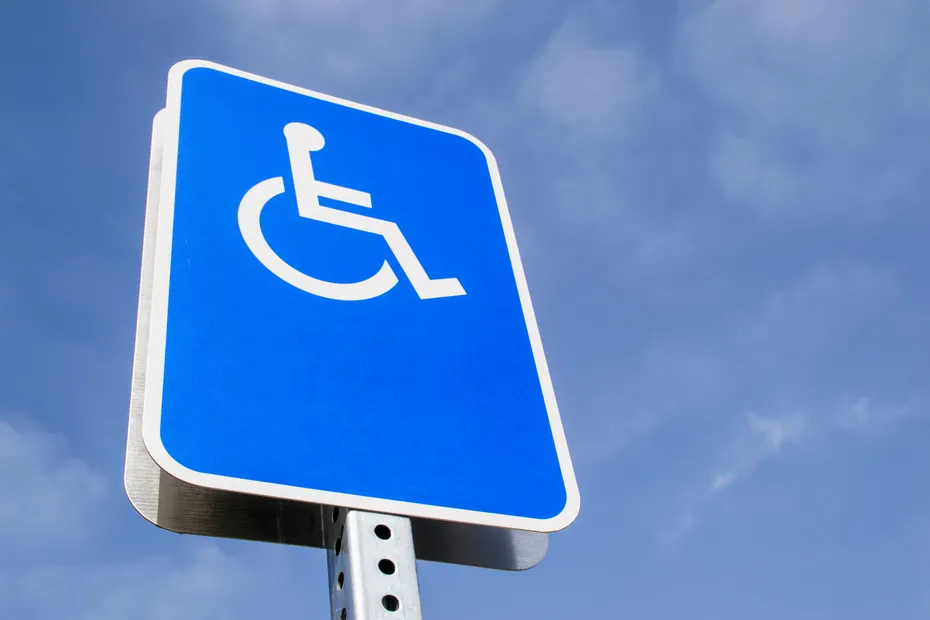 ASSISTIVE DEVICES
Accessible Parking — Designated accessible extra-wide parking spaces are available at the Science Centre's on-site parking lot.
Automated Entry Doors —The Science Centre has automated entry doors at the main entrance.
Closed Captioning Device—Captioning is available for films presented in the IMAX Theatre. We also offer a limited quantity of the devices for viewing films.
Washrooms—Accessible, Family and Special Needs/All-Gender washrooms are available throughout the Science Centre. Including braille available on the washroom signs.
Wheelchairs —A limited number of wheelchairs are available free of charge at the Box Office. A limited number of wheelchair seats are available in the IMAX Theatre and Zeidler Dome.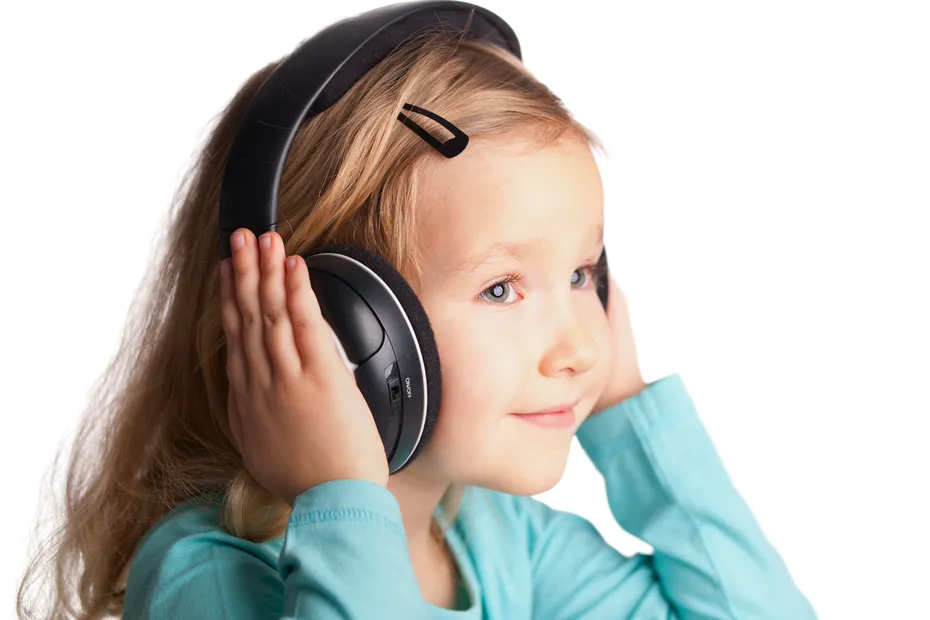 Sensory Backpacks
Get ready for an unforgettable adventure at your Science Centre! We're dedicated to delivering the ultimate guest experience, and that's why we've got you covered with our sensational sensory backpack. Simply ask the Box Office for a free loan during your visit, and let us take you on a journey of comfort, enjoyment, and discovery like never before!