What if standing at your liquor cabinet felt more like standing in a chemistry lab? All your cocktails would suddenly have an irresistible "science" flair and taste. Join the mixology revolution with the science behind some of your favorite cocktails.
Cocktail Lab is about more than just mixing the right alcohol with the right mixer and garnish - it's about understanding how flavors change when you mix ingredients together, and finding new ways to make drinks that are more complex than what you can create by using just one ingredient.
Enjoy your cocktail hour with a science twist by crafting your own drinkable science experiments! No cocktail hour would be complete without some bar bets and trivia. Come shake up your evening!
When you book Cocktail Lab you are not just getting the chance to mix your own drinks but also to discover some of the fascinating scientific principles behind your favorite drinks. Discover a drink that changes colour as you mix, what the secret behind the perfect whiskey sour is and can your mind and taste buds be fooled, and cool off with liquid nitrogen ice-cream with a twist.
This program can be booked by groups looking for a unique and memorable experience. For example,
Corporate team building
Adult birthday parties
Bachelor/Bachelorette parties
Book Your Cocktail Lab Party Today
To book your Cocktail Lab contact rentals@twose.ca and they will help you plan the perfect mixology evening.
Book Today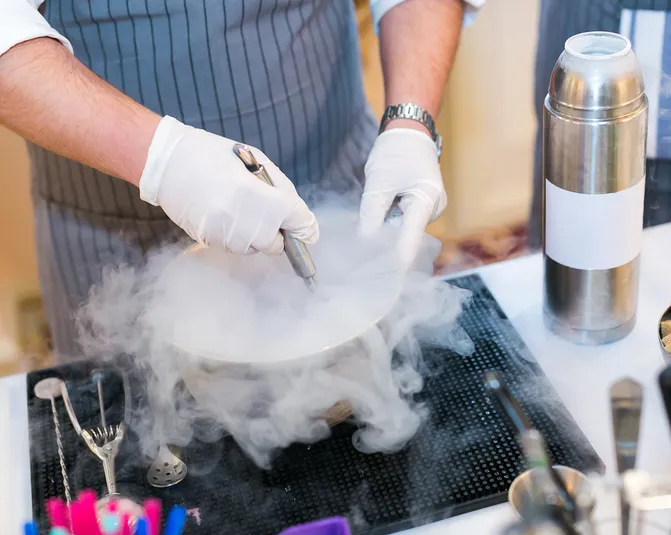 YOUR COCKTAIL LAB PACKAGE INCLUDES:
Hands-On Mixology experiments with an energetic science presenter
Competitive science and mixology games
Opportunity to try 4 different science based cocktails - Non-Alcoholic versions available upon request
Private Room
Price: $400 for 10 registrants, $20 per additional registrant up to a maximum of 20.
What is the cancellation policy?
Cancellations are accepted until 14 days prior, for a refund of 50% of the cost of the booking.