Bookings for 2023-24 school programs are now open!
Anticipate an exciting welcome for you and your class! Prepare for an amazing experience ahead!
On this page:
Fees | Payment | Booking Policies | Cancellation & Rescheduling | Frequently Asked Questions
EDUCATIONAL PROGRAMS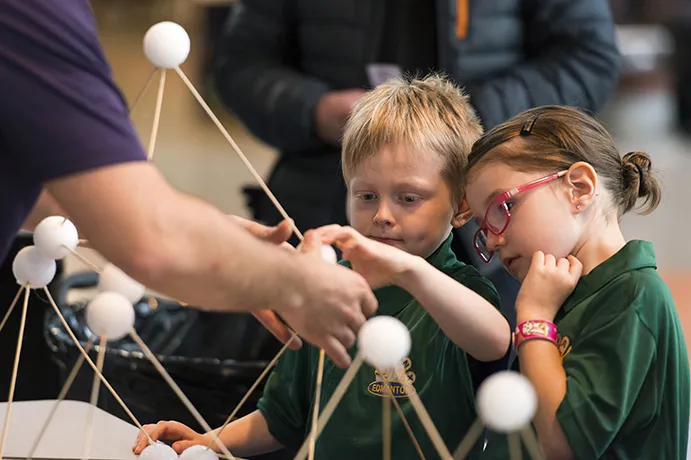 SCIENCE CENTRE GENERAL ADMISSION*
$225 per class
Includes admission fee for up to 30 students and 6 adults - may exclude Feature Exhibitions. Lunch area and coat storage is available.

*Excludes Zeidler Dome Shows.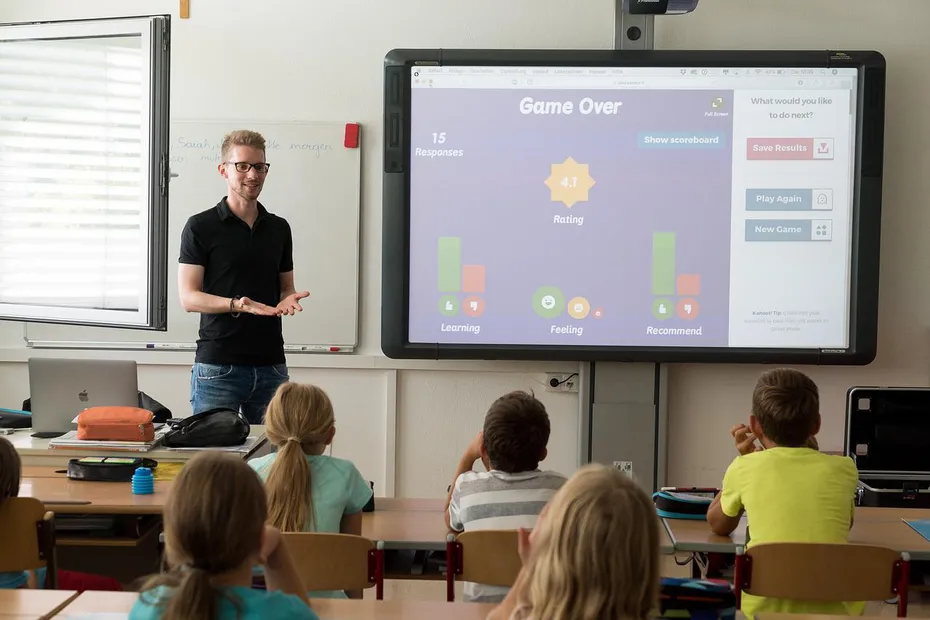 HYBRID PROGRAM
$150 per class
45 min online session and 45 minute in-person program. Must be booked along with Science Centre General Admission.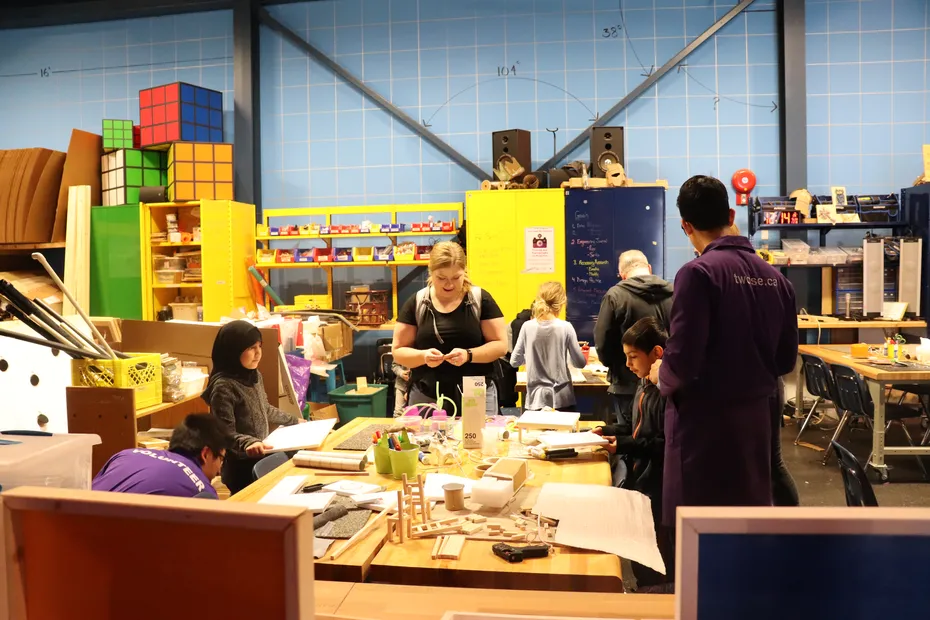 45 MINUTE PROGRAM
$100 per class
Must be booked along with Science Centre General Admission.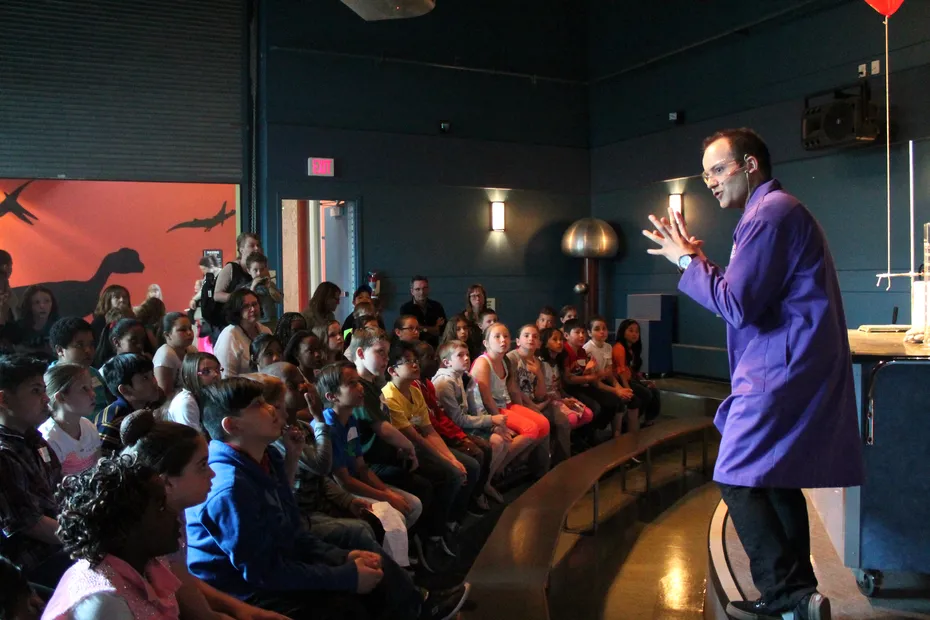 60 MINUTE PROGRAM
$125 per class
Must be booked along with Science Centre General Admission.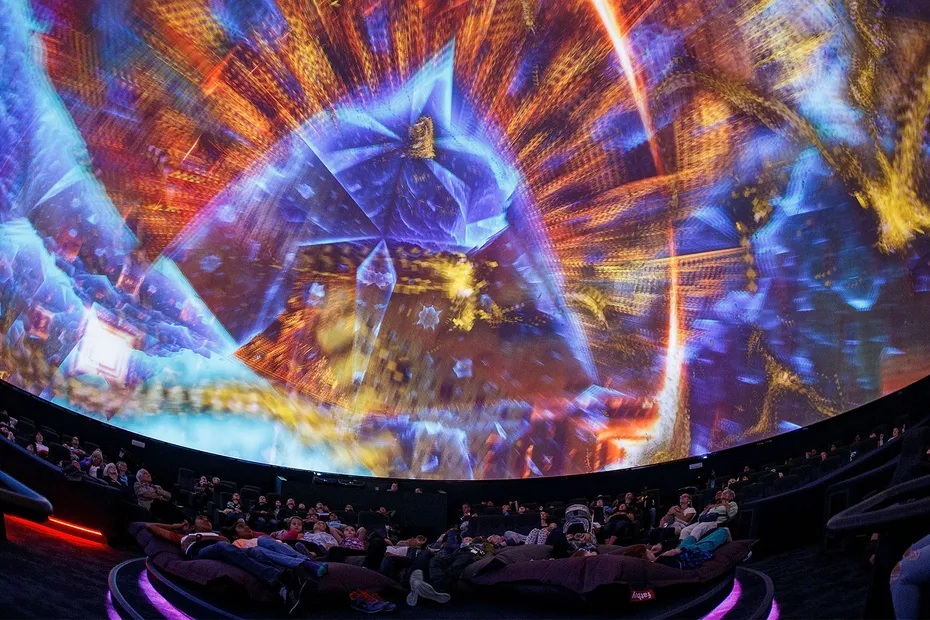 ZEIDLER DOME SHOW
$4.00 per student and chaperone
Must be booked along with Science Centre General Admission.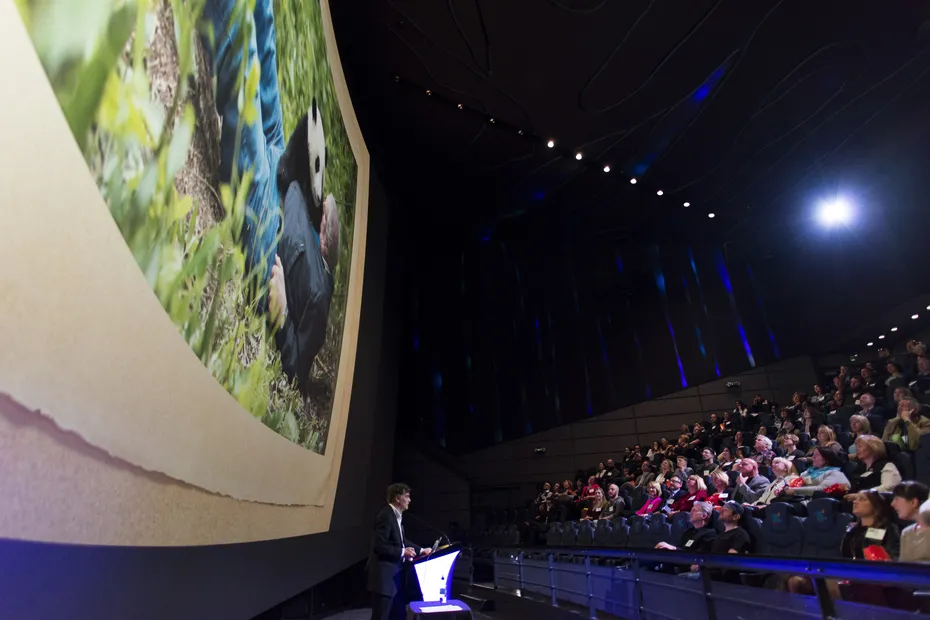 IMAX® Film Experiences
$6.25 per student and chaperone.
Fee is per film.
VIRTUAL PROGRAMS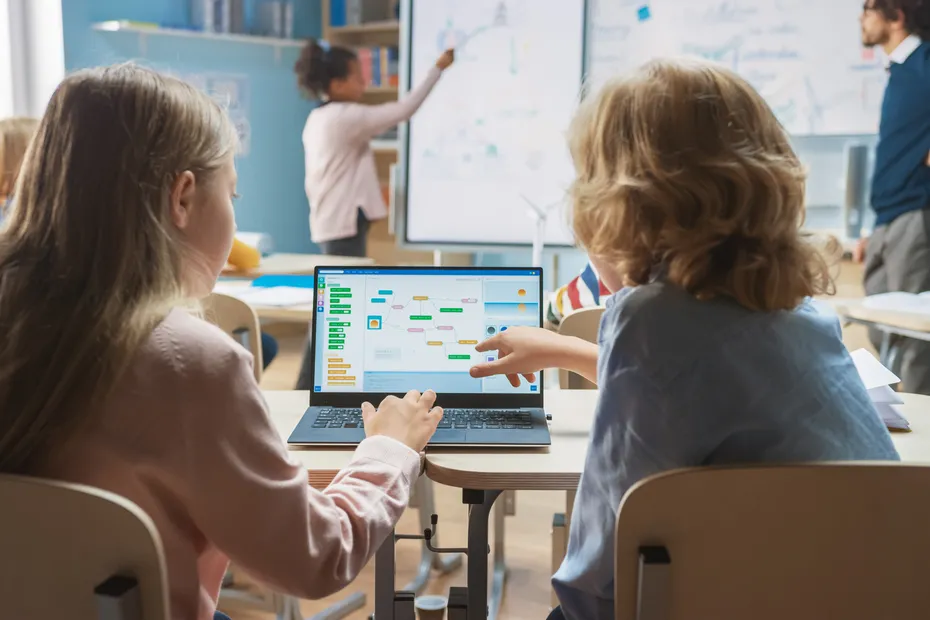 LIVE VIRTUAL PROGRAM
$100 per class
Virtual Programs are 45 minutes in length.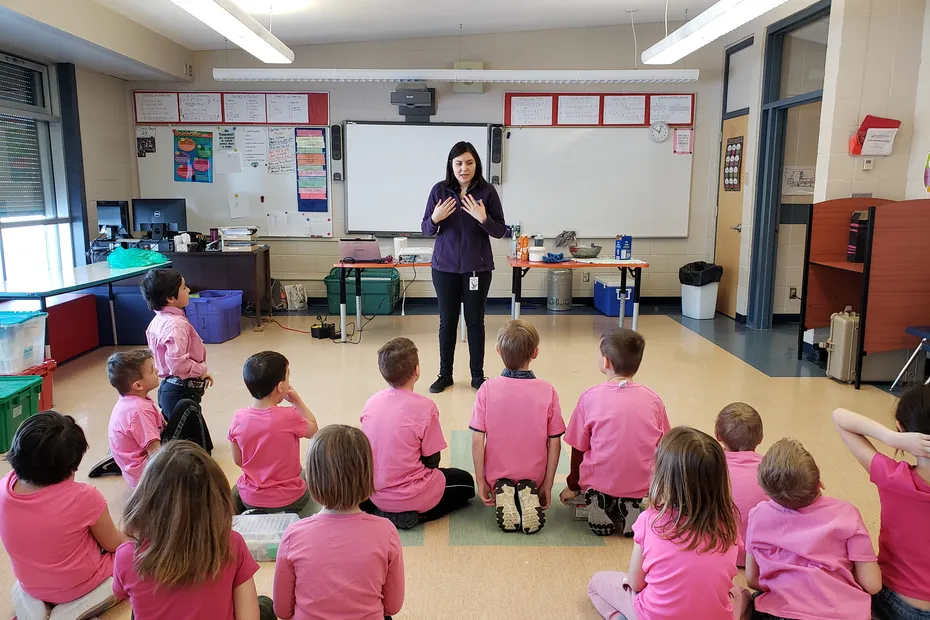 ADDITIONAL CLASSROOM FOR A LIVE VIRTUAL PROGRAM
$75 per class
Up to 3 classes can be combined in one virtual program session.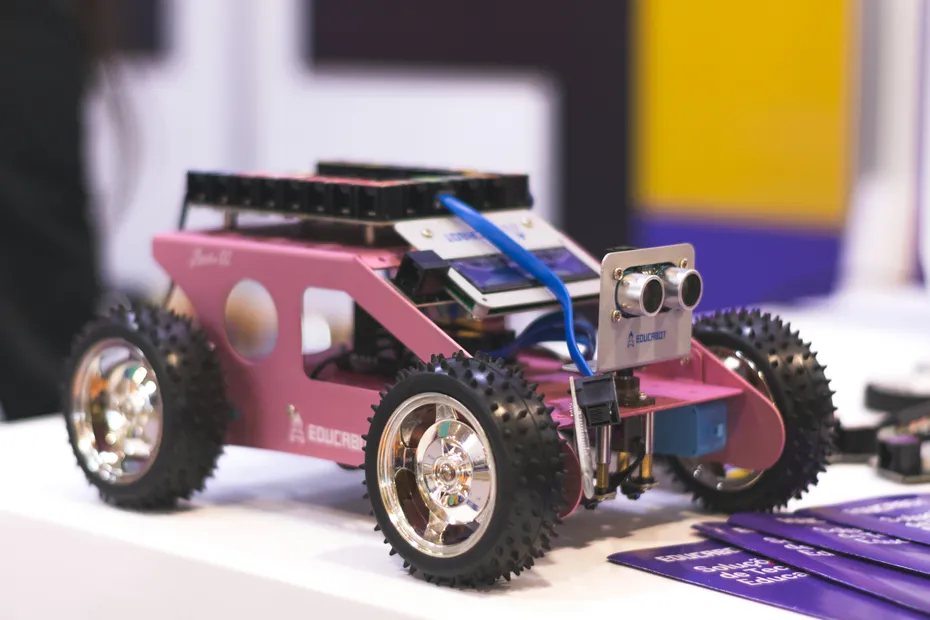 ELECTRIC CAR GARAGE PRE-RECORDED TUTORIAL
$300 per class
Includes 20 car kits. Additional car kits are $10.00 each.
Buckle up! Students will be guided through the basics of electricity and simple circuits as they construct their own electric car.
Learn More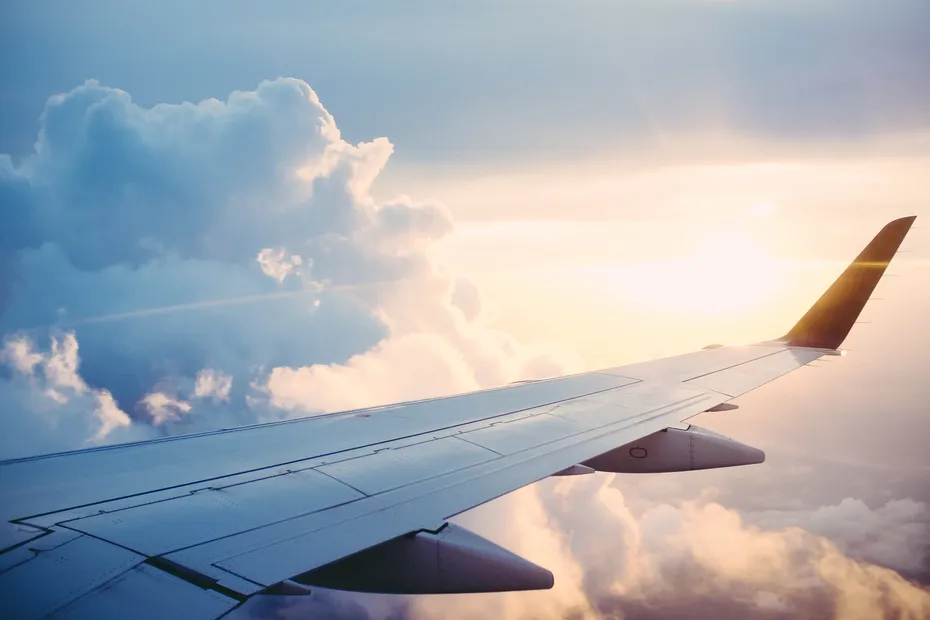 COME FLY WITH ME PRE-RECORDED TUTORIAL
$200 per class
Includes 20 plane kits. Additional plane kits are $5.00 each.
Prepare for takeoff as students explore flight, learn about roll, pitch, and yaw, and construct their own airplane.
Learn More
SPECIAL PROGRAMS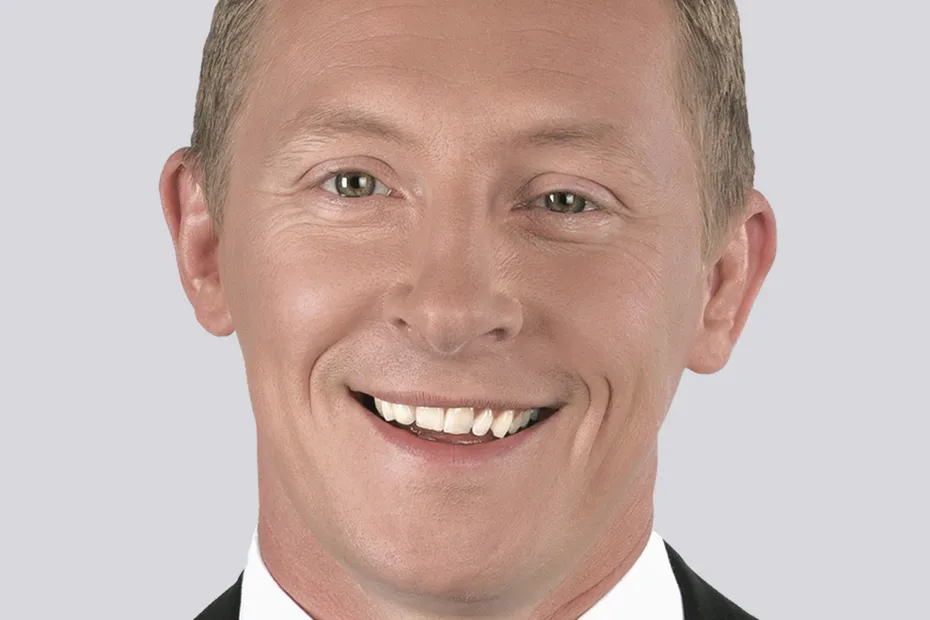 WEATHER WATCH WITH JOSH CLASSEN (IN-PERSON)
$250 per class
An exclusive opportunity to learn about weather from CTV's Chief Meteorologist, Josh Classen at the Science Centre!
Josh will explain how weather works and how this information is transformed into weather forecasts, using humour and anecdotes as only Josh can.
Includes up to 30 students and 6 adults.
BOOKING POLICIES
PLEASE REVIEW ALL THE POLICIES AND DETAILS BEFORE BOOKING.
FEES & PAYMENT
Prices are per class. Each program is designed for 25 - 30 students. Programs cannot accommodate more than 30 students. Additional fees will apply to groups larger than 30 students.
Theatre fees are per person.
Full payment is required within 5 business days of receiving your booking confirmation. Failure to make payment will result in your booking being cancelled.
Final student and adult numbers must be confirmed by email one week prior to the field trip date. No further changes can be made to your booking with less notice. All items on your booking are the responsibility of that school including day of absence.
Program fees are as published and are subject to change without notice.
Memberships, promotions, discounts, offers or coupons are not accepted with school group bookings, as school rates are significantly discounted.
CANCELLATION & RESCHEDULING POLICY
Bookings are only cancelled with the teacher's written request by email to bookings@twose.ca.
Bookings cancelled with 6 weeks' notice or more will be refunded, less a $25.00 administration fee per program, or show.
Bookings cancelled with less than 6 weeks' notice will forfeit the full payment.
Bookings cancelled due to severe weather will be rescheduled for a future date during the current school year. If the booking cannot be rescheduled, the booking will be refunded, less $25.00 administration fee per program/show.
Booking FAQ
Find answers to frequently asked questions about booking a School Program.
1. How far in advance do I need to book a School Program?
School programs/ field trips need to be booked a minimum of 6 weeks in advance, but more notice is recommended as spaces are limited.
2. Who can get school rates?
A group of students and their supervisors shall be considered a school group if they are participating in a field trip organized through an institution accredited by Alberta Education and overseen by an Alberta School Authority (or equivalent from another province or country). Bookings need to be made directly by the school. Requests from third-party organizations booking on the school's behalf will not be accepted.
3. How many classes can I book for?
Individual classes will each receive their own booking confirmation and schedule. All students and chaperones with a class must be included on one booking, paid for as a single group, and must check in as a group on the day of the field trip.
4. Do all the students need to be in the same grade?
To ensure a high-quality program, the Science Centre recommends that all students participating in a program be within the grade or grade-range specified for the program.
5. How many adults (teachers and chaperones) do we need to bring for our field trip?
All school groups require adult supervision during their in-person field trip. The minimum number of recommended adults is:
Grades K-6 require 1 adult per 5 students.
Grades 7-12 require 1 adult per 10 students.
Bookings will include up to a maximum of 6 adults per class. Additional adults wishing to join the group and/or pay their own admission individually will be charged full public rates.
6. Do adult chaperones need to supervise the students?
Teachers and chaperones are responsible for the behavior of their group and are required to actively supervise and stay with students during their visit to TELUS World of Science – Edmonton.
7. What if we are late to our program or show?
Late arrival for programming will result in parts of the programming being omitted.
Late arrivals for IMAX and Zeidler Dome shows will not be allowed entry once the show has started.
Late arrivals will be responsible for any fees related to any missed programs or show.
8. Do you have storage for coats and backpacks?
We have storage for coats and some limited storage for bagged lunches, but not backpacks. Please do not bring backpacks or excess winter gear.
9. Where do we eat lunch?
When you book, you will have the opportunity to request a lunch space. A time will be assigned on your booking schedule.
10. What if I need to make a change to my booking?
You have 5 business days from when you receive your booking to make any changes and provide payment. Once payment has been made on your booking it is considered confirmed. Changes made to a confirmed booking will be charged a $25 administration fee per change/item.

Changes include but are not limited to:
- Cancelling a program/show
- Changing from one program/show to another
- Changing times for a program/show
- Moving to a different date
11. Do you have options for homeschoolers?
12. Do you offer scholarships or financial supports?
Yes, check back soon for 2023-24 scholarships and grants.
13. I still have questions after reviewing this FAQ and Booking Policies. Who do I contact?
Please reach out to our Bookings Office at 780-451-3344 or via email at bookings@twose.ca.
Bookings Office hours are Monday to Friday from 9:00 a.m. until 4:30 p.m., with closure on Saturday, Sunday, and Holidays.
The policies help ensure a safe, fair and affordable experience for everyone.
Check in regularly or sign up for EUREKA to stay up-to-date with what's happening!