Home / Explore / Experiences / Queen Elizabeth Planetarium (QEP)
Originally opened on September 22, 1960, the iconic Queen Elizabeth Planetarium
(QEP) was the very first public planetarium in Canada and delighted audiences until 1983. Operated by the City of Edmonton Parks Department, with the assistance of the Royal Astronomical Society of Canada, Edmonton Centre, millions of guests were shown the Sun, Moon, constellations, and planets of the solar system like never before. Nearly 40 years after closing, the City of Edmonton has meticulously restored and designated the QEP a Municipal Heritage Resource. Prepare to immerse yourself in the captivating realm of the cosmos and relive the wonder of this legendary institution!


Be part of the reopening of the QEP on the weekend of September 29 to October 1.
Age: All Ages
Entry: Free Weekend Sept. 29 - Oct. 1
Age: All Ages
Entry: Free Weekend Sept. 29 - Oct. 1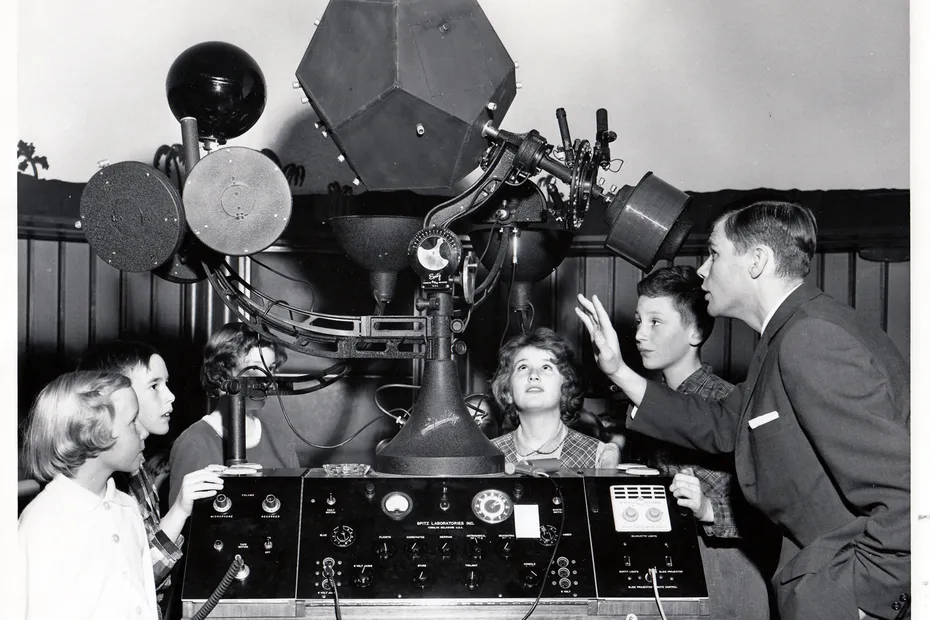 The QEP resides on Ian McLennan Way, a street honouring the very first director of the planetarium. McLennan is pictured here with the QEP's first star projector, a Spitz 2, which was manually operated from a console in the centre of the theatre.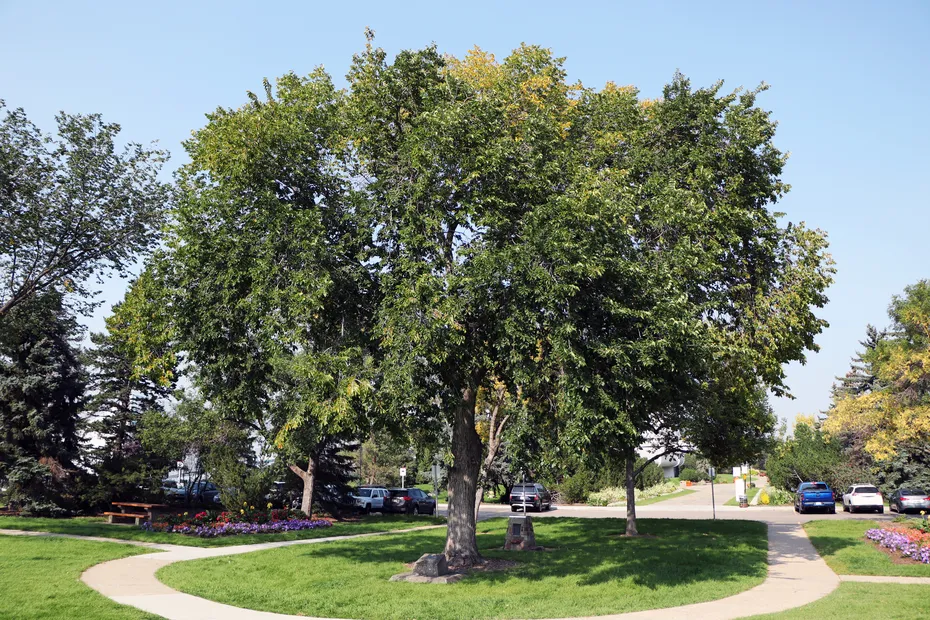 An American Elm tree was planted near 142 Street in 1953 to commemorate the Coronation of Queen Elizabeth II. It was the first pillar of Coronation Park. The QEP followed, in recognition of the 1959 visit of the Queen and Prince Philip to Edmonton.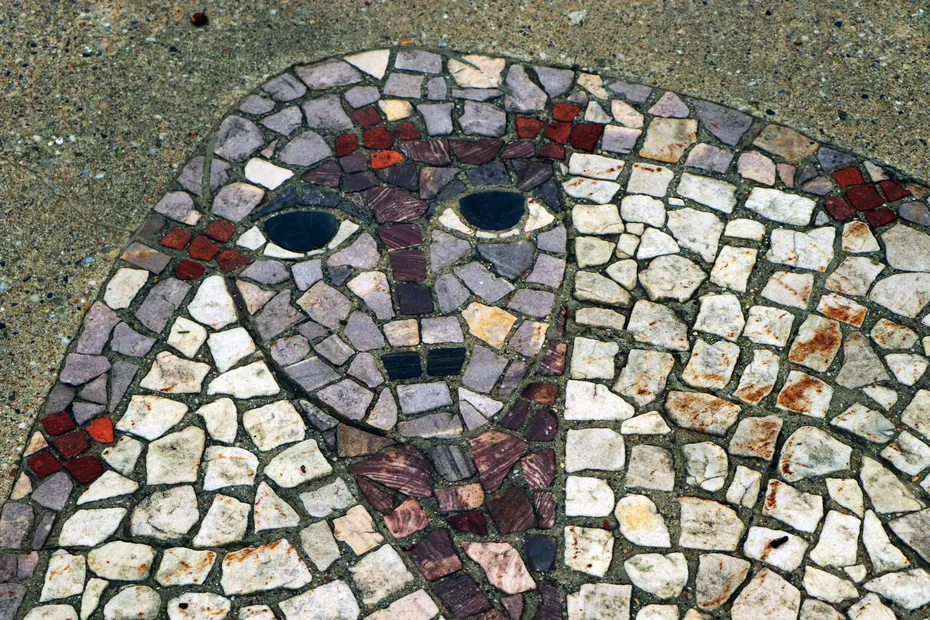 Heinrich Eichner, an immigrant artist from Germany, designed and completed the zodiac mosaics on the sidewalk surrounding the QEP. Heinrich, his wife and their children searched nearby riverbeds and valleys to select and collect the rocks required that were then specially cut and individually fitted into the creations. An estimated 100,000 pieces were used to complete this public work of art.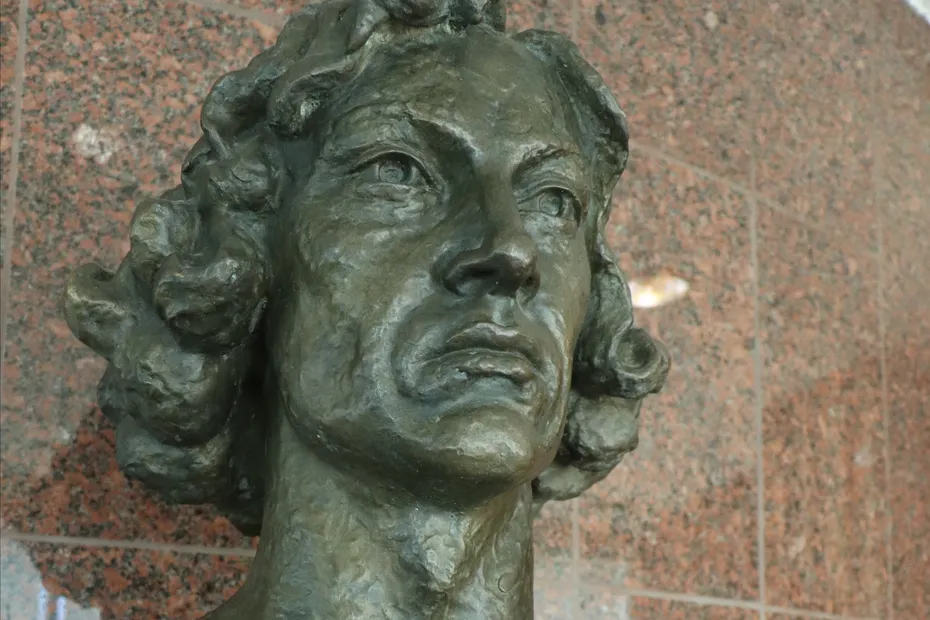 The lobby features a bronze bust of Copernicus that was gifted to the City of Edmonton to mark the 500th anniversary of the astronomer's birth.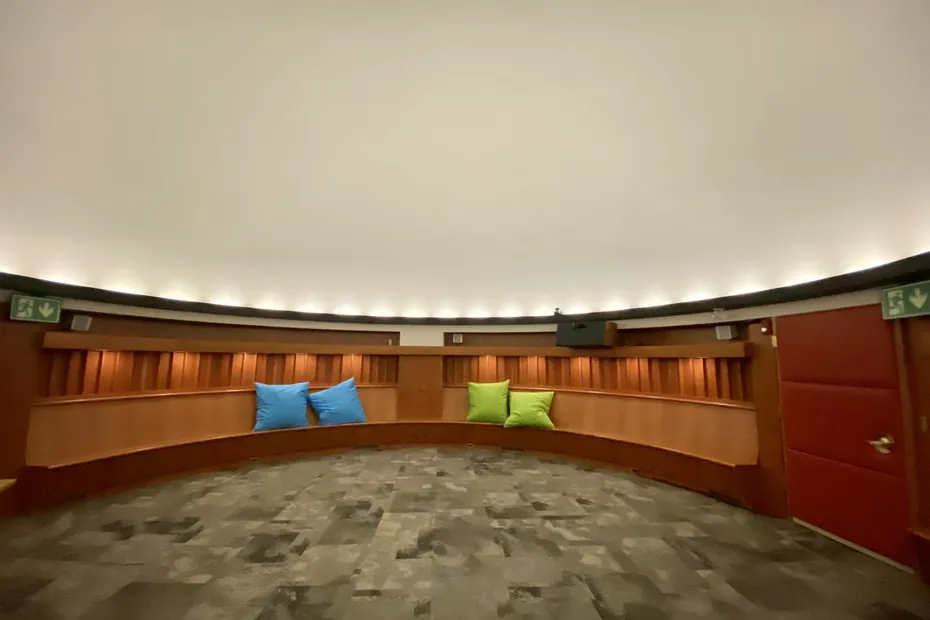 The 360-degree dome theatre of the planetarium has been completely refurbished... better than new!
Now, you can book the iconic Queen Elizabeth Planetarium for your own event and celebrate where history and elegance meet the stars. Whether it's a wedding, anniversary or birthday, your event will leave a lasting impression on all who attend.
Looking to book the QEP? Fill out the Rental Inquiry Form located on the Rentals page.