(2 hours+)
Go on a self-guided science adventure.
Experience astonishing feats of engineering in The Science Garage.
Do a lab experiment and see your own cells under a microscope in the Health Zone.
View a real Moon rock in the S.P.A.C.E. Gallery.
Catch a film on the largest IMAX screen in Alberta.
Grab a seat at the edge of the Universe in our 360 degree Zeidler Dome Theatre.
Fuel up with a delicious meal in the Purple Pear Restaurant.
Stay for a couple of hours or a full day, there are many interactive exhibits, experiences and shows to keep your group entertained.
Enjoy some of the best souvenir shopping in the city at the Galaxy Gift Shop.
$25.16 per person*
Book Your Experience: Call 780-451-3344
*Prices +GST. Minimum 20 people. Maximum 75 people. Additional costs apply on IMAX films, travelling exhibitions, special events & in the restaurant.
Cancellations must be received at least 48 hours prior to booking date to be eligible for a refund.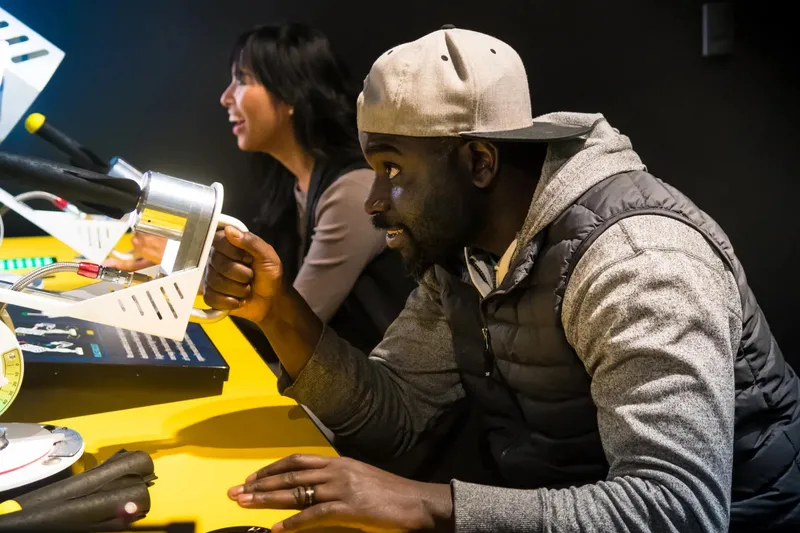 S.P.A.C.E. Gallery
Blast off on an adventure and shoot some rockets, or check out a real Moon rock.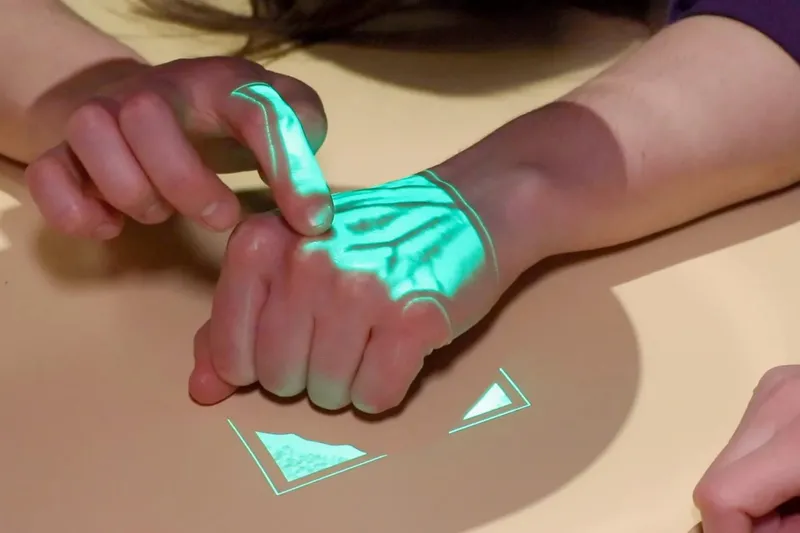 Health Zone
Find your veins and get hands-on with other experiments that tell your health story.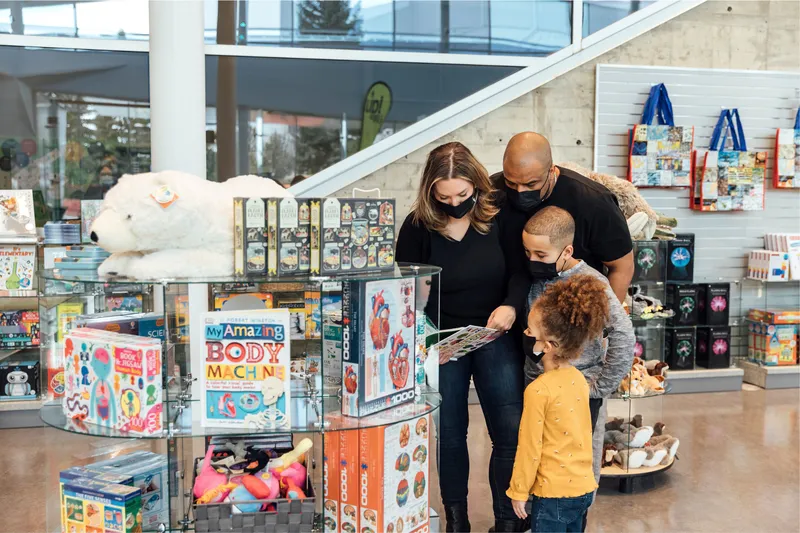 The Galaxy Gift Shop
Shop for unique gizmos, gadgets, and more at Edmonton's most unique gift shop.